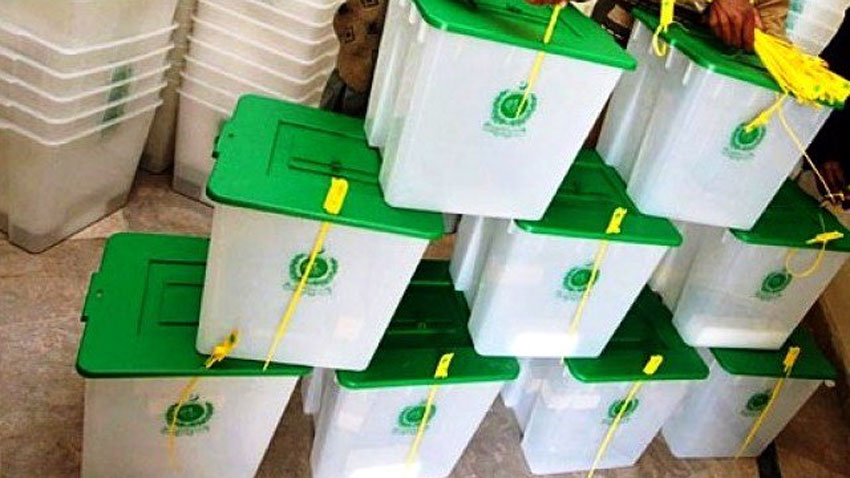 ---
RAWALPINDI:
The ruling Pakistan Tehreek-e-Insaf (PTI) faced a major upset in cantonment elections as the opposition Pakistan Muslim League-Nawaz (PML-N) grabbed 12 seats of a total of 19 seats up for grabs in Rawalpindi and Chaklala cantonment boards.
Raja Jahandad Khan, who contested as an independent after refusing a PML-N ticket, was defeated by ex-PML-N member Malik Usman.
Independent candidate Haji Zafar Iqbal made a hat-trick by winning for the third time while Rawalpindi Cantonment ex-vice president Hafiz Hussain Ahmed clinched victory for the fifth time. The PTI fails to win a single seat of the Rawalpindi Cantonment Board (RCB) while it won two seats of the Chaklala Cantonment Board (CCB).
In RCB Ward 1, independent candidate Malik Usman got 2,720 votes while PML-N's Syed Suleman Haider remained the runner-up.
Polling in RCB Ward 2 was postponed after the death of female candidate Sameena Kausar while PML-N ticket-holder Arshad Qureshi won from RCB Ward 3 by securing 4,194 votes.
PML-N's Rasheed Ahmed Khan received 4,40 votes to win RCB Ward 4 against PTI's Imran Popi, who clinched 3,283 while Jahandad Khan remained in the fourth position in this ward.
Independent Haji Zafar Iqbal bagged 5,529 votes from Ward 5 to complete his hat-trick of victory while Malik Mansoor Afsar won from Ward-6 for the second consecutive time on a PML-N ticket.
Read Cantonment board elections
Malik Amjad Khan of the PML-N grabbed 1,567 votes to win polls in Ward 7 while Hafiz Hussain Ahmed Malik of the PML-N got 3,898 votes in Ward 8 and won for the fifth consecutive time.
Abdul Shakoor Gujjar of PML-N got 3,986 votes to bag victory in Ward 9 while in Ward 10, PML-N's ex-vice president Malik Munir Ahmed won with 3,945 votes.
In CCB, PML-N's Raja Pervaiz Akhtar received 1,583 votes to win in Ward-1 while Jamat-e-Islami (JI) candidate won in Ward 2 by getting 1,143 votes.
The Ward 3 of CCB was also won by JI's candidate Khalid Mehmood who grabbed 2,807 votes to get elected for the second time.
Chaudhry Chengaiz Khan, the brother of ex-PML-N Senator Chaudhry Tanvir Khan, bagged victory in Ward 4 with 2,226 votes while his nephew, Chaudhry Arsalan, won with 1,960 votes as an independent candidate.
Malik Azhar Naeem received 1,740 votes in Ward 6 to get elected again while ex-PML-N vice president, Waja Irfan Imtiaz, won for the third time by taking 2,610 votes in Ward 7.
PTI candidate Chaudhry Nauman Shaukat won in Ward 8 after taking 3,332 votes while PML-N's Muhammad Jalil bagged 4,473 votes for winning in Ward 9. PTI's Babu Idrees received 2,115 votes to claim victory in Ward 10.
Published in The Express Tribune, September 14th, 2021.
COMMENTS
Comments are moderated and generally will be posted if they are on-topic and not abusive.
For more information, please see our Comments FAQ