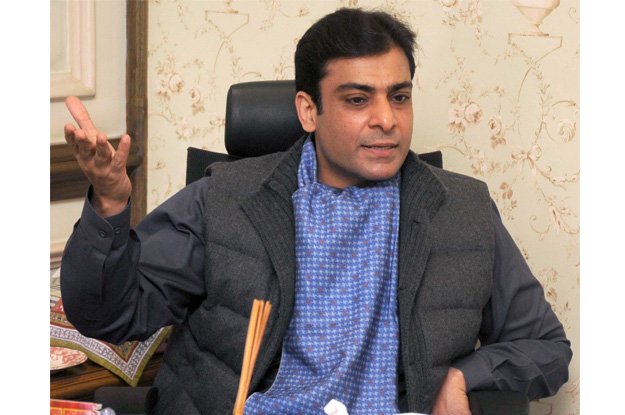 ---
LAHORE:
As the weeklong visit of PPP Chairman Bilawal Bhutto Zardari to southern Punjab came to a close, the PML-N is planning a visit of its leader Hamza Shehbaz to the area.
Speaking to The Express Tribune, Malik Muhammad Ahmad Khan, the spokesperson for PML-N President Shehbaz Sharif, said, "The party is finalising a visit of Hamza Shehbaz to southern Punjab."
He said that Hamza will hold meetings with lawyers, journalists, politicians, trader community, and with people from other walks of life in southern Punjab.
Hamza will visit different districts also. Regarding Shehbaz's plan of travelling to Quetta, Malik said that the date for the plan has not yet been finalised but it will be in the near future.
When asked about Shehbaz's plans to hold division-wise visits, he said that after Quetta visit, Shehbaz will visit different districts to meet the local leadership and community.
Asked if the PML-N President will be part of the Pakistan Democratic Movement against the government, he said Shehbaz will be part of every constitutional struggle against the "incompetent government". "If the PDM decides to march towards Islamabad against the ruling PTI, Shehbaz will lead from the front."
However, he said, they will not become part of any sit-ins as the party does not believe in the politics of sit-ins.
Read PML-N lashes out at govt over 'threats' to ECP
He said that this oppressive regime has gone to a new length to silence the dissenting voices, let that be of politicians or of media. And the PML-N believes that this government's departure is in the best interest of the people. "The PML-N will, however, never become part of any unconstitutional struggle against this government."
Regarding the PML-N's position on EVM, he said that the PML-N president has outrightly rejected the election reform proposal.
When asked that the government was accusing the opposition of rejecting EVMs without going through the nitty-gritty of the proposed system, he said that this system needs to be run on a trial basis for a couple of years to know its ups and downs.
He said that only after a thorough testing, such systems should be brought before the parliamentary forums for approval. "How come without testing and doing away with teething problems, can the government even think of using it in general elections," he said.
COMMENTS
Comments are moderated and generally will be posted if they are on-topic and not abusive.
For more information, please see our Comments FAQ