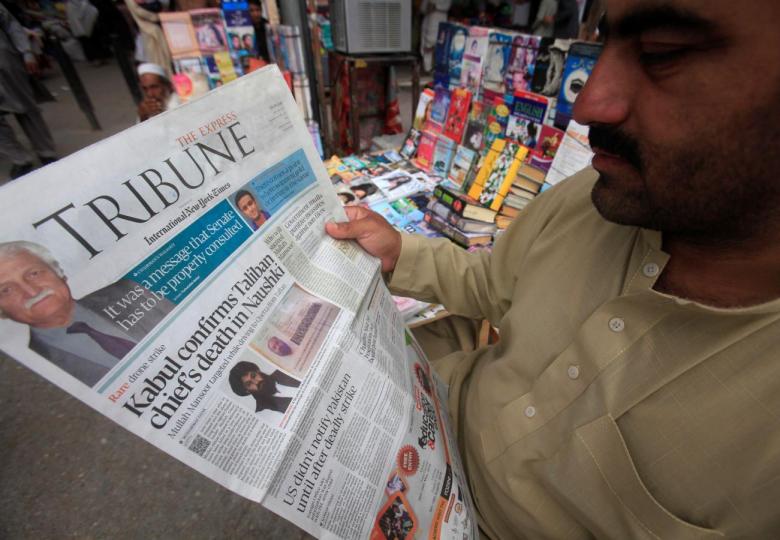 ---
MUZAFFARABAD:
The Presidency of Azad Jammu and Kashmir (AJ&K) has given presidential award and appreciation certificate to The Express Tribune for covering the Kashmir cause.
The award was given by Sardar Masood Khan before leaving the office of AJK President. He extended his gratitude to the top management of the newspaper for giving special space to news stories concerning Indian Illegally Occupied Jammu and Kashmir (IIOJ&K) and AJ&K.
Read more: COAS assures AJK premier of full support to Kashmir cause
Khan said The Express Tribune has been a "breath of fresh air" in Pakistan's English journalism both in content and layout. The newspaper, in its all editions, has not only moved Kashmir to the front page but also introduced a designated page for AJ&K and Gilgit-Baltistan (G-B).
"Your coverage of Kashmir cited around the world has been a constant source of support and strength for the people of AJ&K, especially the besieged people of IIOJ&K," the former president added.
He congratulated the entire team of The Express Tribune for promoting professional journalism and setting the highest standards in the field.
COMMENTS
Comments are moderated and generally will be posted if they are on-topic and not abusive.
For more information, please see our Comments FAQ