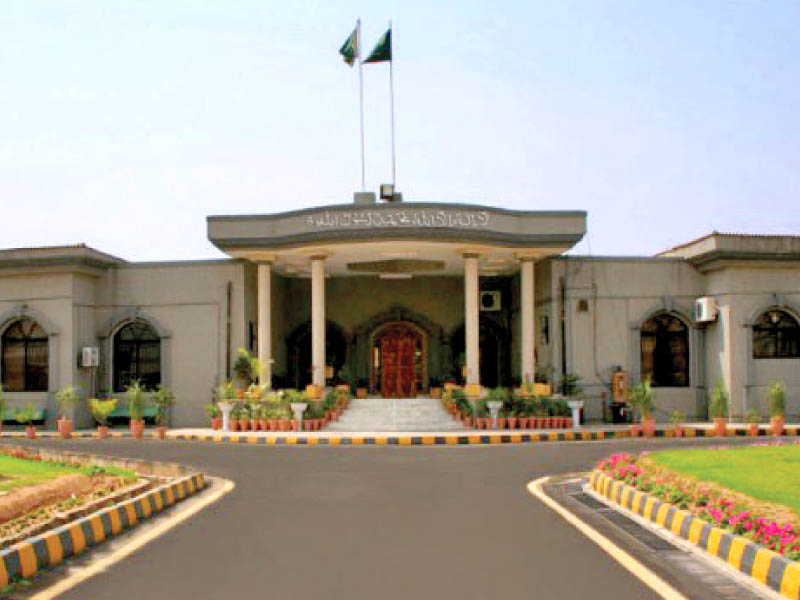 ---
ISLAMABAD:
The Islamabad High Court (IHC) has fixed for intra-court appeal for hearing against the decision of a single bench regarding allotment of additional plots to judges and bureaucrats.
The IHC Chief Justice Athar Minallah and Justice Amir Farooq will hear the appeal today (Monday). The petition filed by Jurist Foundation has named the federation, Capital Development Authority (CDA), interior secretary and others as respondents.
The petition states that it be would be useless to declare the additional plots to judges and high officials as illegal. It added that directives of legislation for two plots cannot legalise an illegal process.
Read No IHC judge sought govt plots, PIC told
Therefore, the petitioner has pleaded with the court to nullify the decision of the high court's single bench given on August 27. The petition has also sought a NAB inquiry to assess the damage to the national exchequer.
Meanwhile, the Islamabad district and sessions court will hear the post-arrest bail plea of co-accused, Jan Muhammad, in the Noor Mukadam killing case. Additional Sessions Judge Muhammad Sohail will conduct the hearing today (Monday).
The co-accused worked as a gardener in the house of Zahir Jaffer and his case is being pursued by Raja Rizwan Abbasi. The suspect is currently in Adiala Jail.
The petitioner stated that he was included in the case after investigation and rejected all allegations levelled against him. He said that the incident took place inside the house while the door of the suspect's room was locked from inside.
Jan said that the police have exceeded their authority. He said that the allegations require further investigation and there is no point in keeping him imprisoned.
In the last hearing, the court had directed Noor Mukadam's father, Shaukat Mukadam, and investigation officer (IO) to submit their answers.
The prime suspect and other suspects will be produced in the court from Adiala Jail on completion of their judicial remand.
Meanwhile, Zahir was left alone in the security cell of Adiala Jail after his co-inmates were shifted to another cell on Sunday. The suspect was detained with two suspects in the security cell of the high-security prison of Adiala Jail. However, both co-inmates have been moved to another barrack owing to security reasons.
A senior jail officer said that either three prisoners or one offender are kept in a cell to avoid any issues. He added that one of the detainees in Zahir's cell was released while another one was shifted.
Published in The Express Tribune, September 6th, 2021.
COMMENTS
Comments are moderated and generally will be posted if they are on-topic and not abusive.
For more information, please see our Comments FAQ