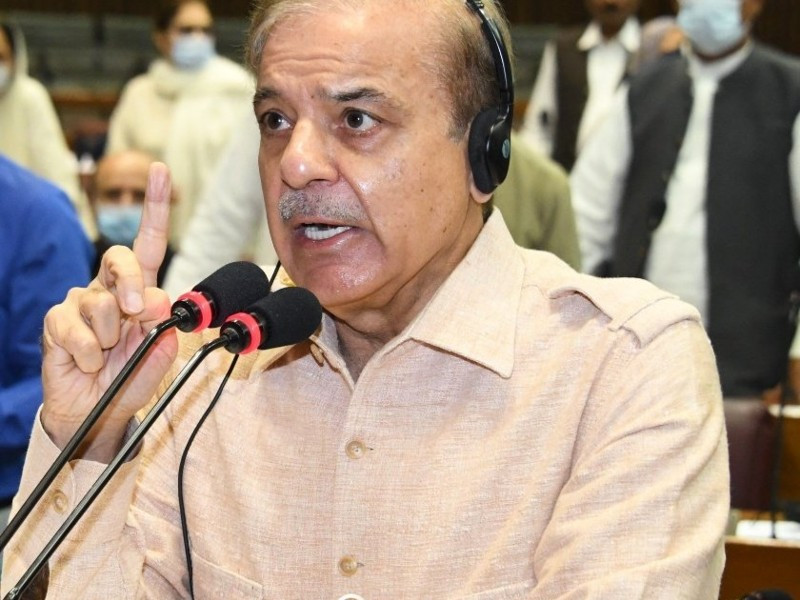 ---
ISLAMABAD:
All the media associations have expressed their strong reservations over the proposed Pakistan Media Development Authority (PMDA) and resolved to thwart the government's efforts to legislate in this regard.
Representatives of All Pakistan Newspapers Society, Council of Pakistan Newspaper Editors, Pakistan Broadcasters' Association, Association of Electronic Media Editors and News Directors and Pakistan Federal Union of Journalists held a meeting with Opposition Leader in the National Assembly and PML-N President Shehbaz Sharif.
The participants of the meeting declared the government's initiative to set up PMDA a "conspiracy to strangle the media". Shehbaz assured them to raise his and opposition's voice against the PMDA bill on all forums including the National Assembly.
Read Social media to undergo scrutiny
The PML-N president noted that the establishment of the proposed media authority was a matter of life and death for free press, democracy and constitutional freedom.
He said the entire opposition will be taken into confidence on the matter and added that no one besides the government would support the "black law".
Shehbaz said, if for any reason the "black law" was passed in the National Assembly, all the parties could stop its passage in the Senate.
He said there was no precedent of the restrictions imposed by the PTI-led government on media during its last three years of rule, which was bringing disrepute to Pakistan globally.
The opposition leaders assured the participants of the meeting that they stood by the journalists on the issue of media authority and would support them.
The joint action committee of the media associations would soon meet various political parties, bar associations and civil society organisations in this regard.
COMMENTS
Comments are moderated and generally will be posted if they are on-topic and not abusive.
For more information, please see our Comments FAQ