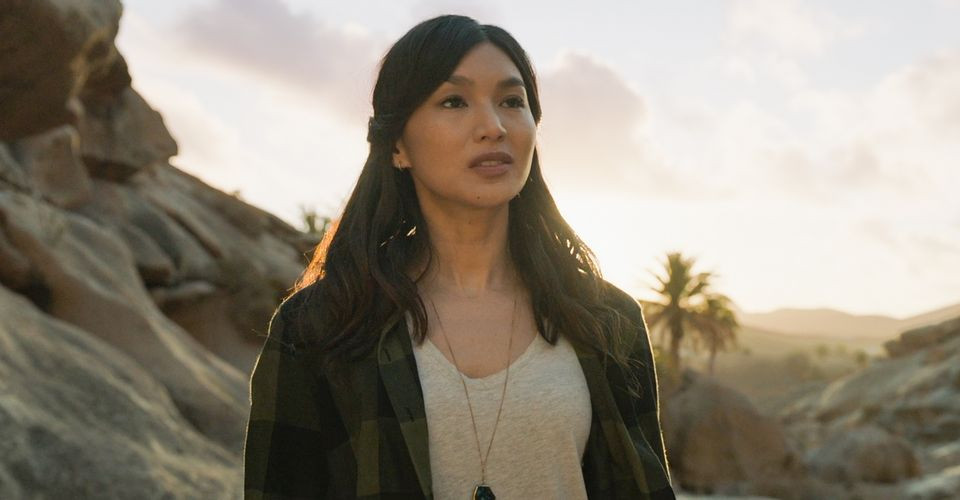 ---
Over the past few years, British-Asian actor Gemma Chan has slowly cemented her place in the film industry. With a stellar performance as the vulnerable and exceedingly graceful socialite Astrid in the 2018 box office hit Crazy Rich Asians and a Marvel superhero role in the bag with the upcoming Eternals, Chan is dedicated to leaving a mark.
However, the actor's journey would not necessarily be classified as smooth. The Eternals star, while addressing her role from Sherlock, which reinstated 'racial stereotypes', said both her and Hollywood know better today. In a recent interview with Vogue, the Oxford law graduate also spoke about her decision to pursue a career in the arts, her early days in the industry, and working as an Asian actor in film at a time of rising anti-Asian sentiment in the West.
Chan recalled acing her A-levels and scoring a place at the prestigious Worcester College in Oxford to study law. The actor shared that after hearing the news; her mother could not contain her emotions and cried. "It really was education that brought my mum and dad out of poverty and to this country," she says. Post Oxford, with an offer to work at a swanky law firm in the bag, Chan walked away from a career in law after discovering her true passion.
Chan took night classes at the Central School of Speech and Drama, and with zero connections in the industry, Chan set off to build a career in film. Speaking about the pressure she felt, Chan elaborated on the experience of being a child of immigrant parents. "You feel that responsibility more when you're a child of immigrants," she explained, adding, "I think it doesn't leave you, the way you've been raised. I can't stand things going to waste. I don't like throwing stuff away." She continued, "My dad was always very much like, 'Work for something that they can't take away from you'. That was the mentality. It was such a scary or completely inconceivable thing to pursue an unknown career in the arts."
Elaborating on the argument she used to convince her parents, Chan shared, "There's a way that you can honour the spirit of your ancestors by actually trying to do something different, which I know is a privilege." She went on, "This is the argument I tried to put to my parents back then, when things were tough: hopefully, you work to make sure the next generation has even more of a chance to do something different and change things for the better for the rest of the community, or the next generation after that."
Speaking about her earlier roles, specifically her character in a 2010 episode of Sherlock accused of racial stereotyping, Chan explained that given the chance, she would probably do things differently. The role saw her portraying a typical damsel in distress playing into orientalist tropes. "Would I take up a role with racial stereotyping now? Maybe not! I think I would speak up more if I felt that a role was leaning into an orientalist trope of some sort," she explained. The actor mentioned, "I'm much more aware. And I think I'm in more of a position where I could say something."
Chan explained that her history in the industry as a "jobbing actor" meant she doesn't necessarily deal out harsh judgments to anyone. "I don't look down on anyone doing any position or in any job on set. The industry has really shifted, even in just the time that I've been working," adding further, "Changing the actual culture – changing in practice – takes longer."
Chan will be seen next in Marvel's Eternals, directed by Chloe Zhao of Nomadland fame, in which she will essay the role of superhero Sersi. The star, who had a minor role in the previous Marvel film Captain Marvel shared that she didn't think she'd get cast as another character in the MCU. "First of all, I never expected to be back in the MCU. So, that was a surprise. And then to be working with an East Asian female director – I would never have dreamt of that, even just a few years ago," she said.
Speaking about her character, Chan concluded, "Sersi is not your typical superhero: she's not necessarily the best fighter, she doesn't have the most obviously impressive powers. She has empathy, a connection with humans, with the world and the earth. That is her strength, so I leant into that."
Have something to add to the story? Share it in the comments below.
COMMENTS
Comments are moderated and generally will be posted if they are on-topic and not abusive.
For more information, please see our Comments FAQ