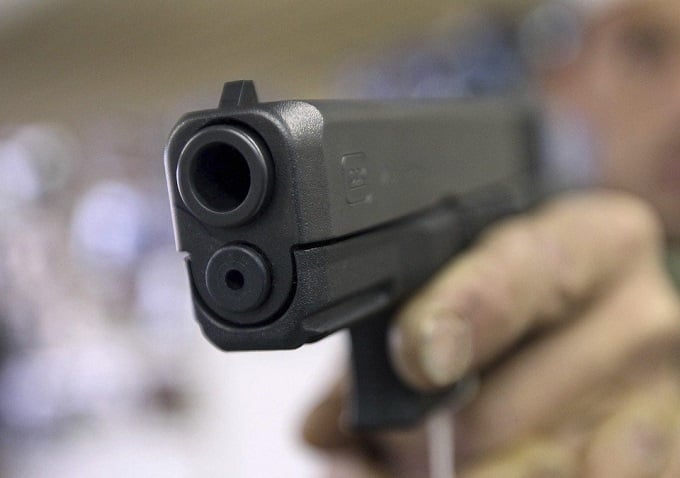 ---
GUJRANWALA:
A young man, Israr Gujar, was killed in firing by motorcyclists over old enmity in Gujranwala.
According to the police, the 28-year-old man was riding a motorcycle in Garhtaliyanwala area of Baghbanpura police station when two men on motorcycles chased him and opened fire at him.
CCTV video of the incident has also surfaced.
Area SHO Waqas Akbar said that a case was registered against the victim Israr and his brother for killing a man named Afzal in February 2019, but it had not been followed up.
After the murder, one of the suspects, Waqar, fled abroad, while Israr was arrested and later released on bail. He had now been shot dead.
According to the SHO, four suspects, including Babar, had been nominated in the case and the police were trying to trace them.
"Suspects who abroad have also been nominated in the case. However, the attackers will soon be arrested with the help of CCTV footage," the police official said.
Last week, a man and a teenage boy were shot dead by their opponents in separate incidents in Chak Jhumra.
According to the police, 35-year-old Aslam Khursheed had a property dispute with his paternal cousins. The suspects, including Yasir and his brother Nasir, opened fire on Aslam, leaving him injured.
He was shifted to a hospital but he succumbed to the injuries.
Separately, Nasir Yaseen and others allegedly opened fire on 15-year-old Mohammed Javed and injured him. Javed was shifted to the Civil Hospital in Samundri where he succumbed to the injuries.
Mamu Kanjan police reached the spot and took the body into custody. The police registered a case against the suspects under Section 302 of the PPC.
According to sources, the deceased was shot dead by a close relative over an old dispute.
Earlier this year on May 16, at least three people were killed in separate incidents due to enmities in Dijkot.
They included 40-year-old Atif Saeed who was attacked by Jawad Naseer and Badar Bhola over a children's quarrel.
On April 16, at least 11 people, including three brothers and two women, were injured in attacks in different incidents in the district.
In the Razaabad area, four suspects including Sherry Gujjar, Sheikh Azam and Ilias Bajwa kidnapped Osama and Ashfaq from Farid Colony to avenge an old feud and took him to Raja Colony from Madanpura where the suspects tortured them and burned their body parts with cigarettes.
The victims were shifted to General Hospital Ghulam Muhammadabad.
Separately, Bilal and Sheera shot and injured Shoaib, over a monetary dispute in Izafi Abadi area of Nishatabad while Mohsin Manzoor and Kashif Maqbool of village 50GB were shot and injured by an estranged friend of theirs.
Published in The Express Tribune, August 27th, 2021.
COMMENTS
Comments are moderated and generally will be posted if they are on-topic and not abusive.
For more information, please see our Comments FAQ