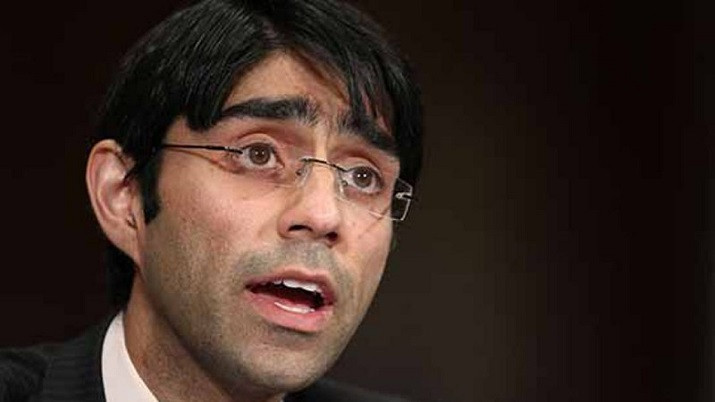 ---
ISLAMABAD/BEIJING:
National Security Advisor (NSA) Dr Moeed Yusuf on Wednesday discussed regional security with particular emphasis on the evolving situation in Afghanistan in a video call with Kazakhstan Secretary of the Security Council Asset Issekeshev.
During the call, both leaders discussed matters of mutual interest and agreed to remain engaged while reiterating the importance of peaceful political settlement and all-inclusive setup in Kabul, said a media statement.
Dr Moeed hoped that the Afghan soil would not be used against other countries. The two sides also discussed bilateral relations, including trade and economic ties and regional connectivity.
Both agreed to work actively on all economic and trade engagement forums like Joint Business Council, Joint Working Groups and Inter- Governmental Commission that would enhance bilateral trade relations between the two countries.
They also discussed that direct commercial flights would be beneficial for the people and businesses of the two countries. Moreover, matters related to defence cooperation also came under discussion.
Both the dignataries also agreed to streamline coordination between their offices and decided to connect regularly on matters of mutual importance.
Read More: Anti-terrorism exercise held at IIA
Meanwhile, Chinese State Councilor and Minister of Public Security Zhao Kezhi has said that China is willing to keep close communication and coordination with Pakistan to boost anti-terror cooperation and enhance bilateral security cooperation mechanism to maintain security and stability of the two countries and the region.
He made these remarks during a virtual conversation with Yusuf, adding that China and Pakistan enjoy a rock-firm friendship, Chinese media reported on Wednesday.
Zhao hoped that Pakistan would ascertain facts behind the Dasu attack and investigate and punish the perpetrators and bring the absconding criminal suspects to justice.
Pakistan should reinforce security troops and take measures to crack down on terrorist forces in accordance with the law so as to ensure the security of Chinese nationals and programmes in Pakistan, he said.
Yusuf, on his part, said that Pakistan would resort all strengths and means to apprehend the perpetrators and punish the terrorist forces without leniency.
COMMENTS
Comments are moderated and generally will be posted if they are on-topic and not abusive.
For more information, please see our Comments FAQ