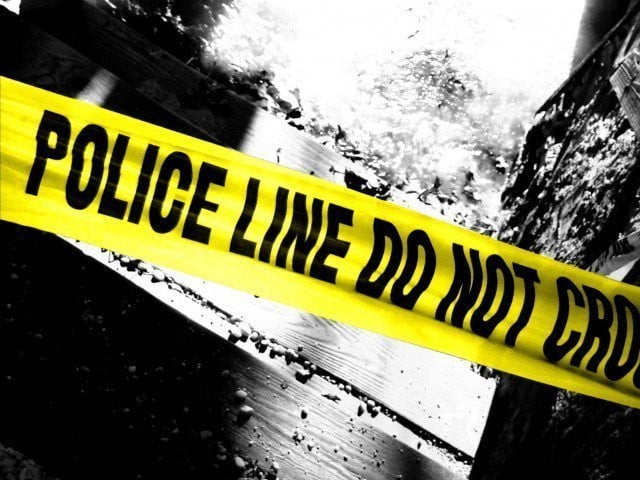 ---
At least 10 people stopped at gunpoint a young man riding a motorcycle and tortured him to avenge a previous altercation that had taken place between them on the phone.
According to the police, Muhammad Talha, a resident of Chak No. 115GB, filed a complaint that a few days ago he had an exchange of harsh words with Sanaullah alias Kaka, a resident of 121GB Ghokhowal, on the phone.
"To avenge this, the suspect along with his armed accomplices stopped while I was on the way at Noorpur stop and took me to a camp Ghokhowal on his motorcycle, where they tied my hands and feet and recorded a video while torturing me," the complainant said.
He added that the suspect Ahsanullah also threatened to kill him and left the spot in the night after torturing him.
"Later, I untied my hands and feet, climbed the wall of the premises and fled. The suspects also snatched my motorcycle," said Talha.
Read Two men 'abducted, tortured'
Sargodha Road police registered a case against the suspects under Sections 342, 337L2, 337A1, 148 and 149 of PPC and started a search for them.
Last month, at least 11 people were booked for torturing a young man who was going to buy grocery and sharing a video of the incident on social media.
According to the police report, Wajid Ali, a resident of Farid Chowk area of Gulberg, stated that his 16-year-old son Abu Zar was going to buy grocery and cigarettes when the suspect Faisal and others kidnapped him on motorcycles, took him to an unknown place and tortured him.
"They also made a video of the incident and later shared it on social media. Then my son was handed over to one Owais Akram," he added.
Gulberg police registered a case under Sections 365, 440, 148 and 149 of Pakistan Penal Code and started searching for the suspects.
Published in The Express Tribune, August 23rd, 2021.
COMMENTS
Comments are moderated and generally will be posted if they are on-topic and not abusive.
For more information, please see our Comments FAQ