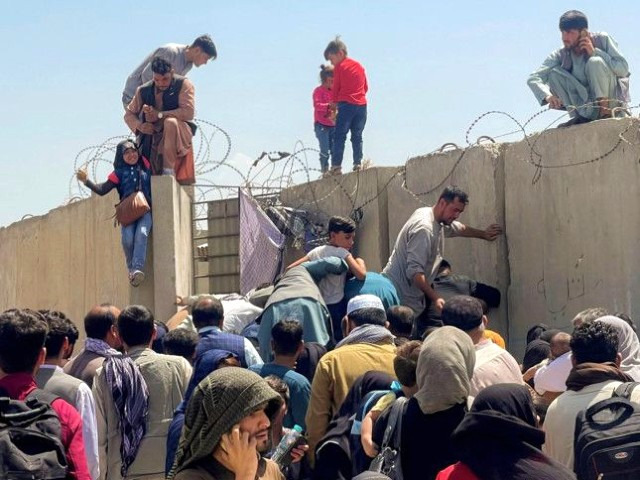 ---
LONDON:
Seven people in crowds near Kabul airport were killed amid chaos as thousands of people gathered trying to flee Afghanistan after the Taliban took control, according to Britain's Ministry of Defence.
"Our sincere thoughts are with the families of the seven Afghan civilians who have sadly died in crowds in Kabul," the UK defence ministry said in a statement on Sunday.
The United States advised Americans in Afghanistan to avoid travelling to Kabul airport on Saturday as thousands gathered trying to flee the country almost a week after the Taliban took control.
Read US urges Americans to keep clear of Kabul airport as crowd chaos grows
The advisory came after Taliban co-founder Mullah Baradar arrived in Kabul for talks with other leaders to hammer out a new Afghan government after the Taliban's lightning advance across the country.
Images circulated on social media this week of Afghans rushing towards a US C-17 transport plane and clinging to its side. A separate video showed what appeared to be two people falling from a military plane as it flew out of Kabul.
COMMENTS
Comments are moderated and generally will be posted if they are on-topic and not abusive.
For more information, please see our Comments FAQ