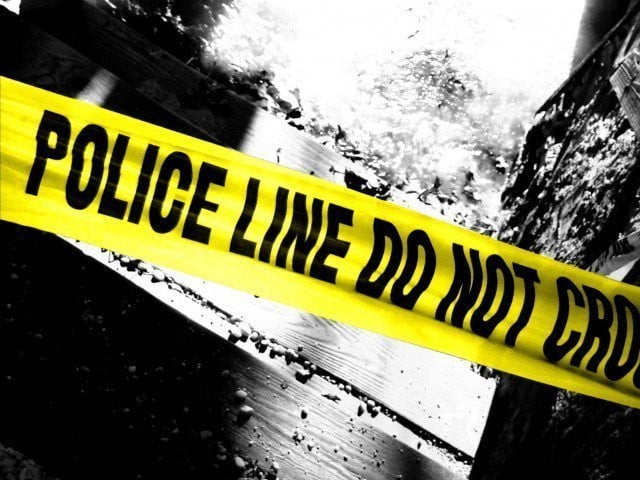 ---
SAMUNDARI:
A man allegedly tortured his wife and killed her for being nulliparous in the city on Saturday.
Reportedly, the alleged murderer in connivance of his father and mother poisoned his wife after beating her.
According to the police report, in the case filed by Asghar Ali, a resident of 582 GB, states that the 20-year-old woman identified as Yasmeen got married to Irfan Hussain, a resident of 474 GB, four years ago.
The couple did not have any child, due to which the deranged suspect would often torture his wife.
The complainant, who was the victim's father, added that the suspect used to quarrel with the victim and argue that he will remarry to have a child. The suspect's wife did not allow him to remarry and the couple would often fight over the matter.
Meanwhile, the suspect Irfan along with his father Muhammad Hussain and mother Sardaran Bibi tortured the complainant's daughter.
On the day of the incident, the suspect along with his parents held the victim against her will and allegedly poisoned her.
Read Woman found 'chained by father, brother'
The complainant stated in the police report, "My daughter was taken to hospital after her condition deteriorated. Doctors referred her to Civil Hospital Faisalabad as her condition was critical where she died." Police reached the spot and handed over the body of the deceased to her family after postmortem.
On the statement of Asghar Ali, father of the deceased, the police registered a case against the named accused and started raids for their arrest.
According to SHO Saddar Samundari, the victim did not have any children due to which her husband wanted to remarry to which the wife refused.
On February 12, a man killed his wife with an axe out of resentment for not having children and not naming a property in Khurrianwala. Reportedly, he later dismembered his wife's body and threw it in a nullah.
According to the police report, the alleged murderer staged a drama that his wife had been kidnapped. The suspect then reached the police station with a complaint of her abduction.
The victim identified as 30-year-old Fauzia Tabassum was married to Shahid Ehsan, seven years ago.
Published in The Express Tribune, August 22nd, 2021.
COMMENTS
Comments are moderated and generally will be posted if they are on-topic and not abusive.
For more information, please see our Comments FAQ