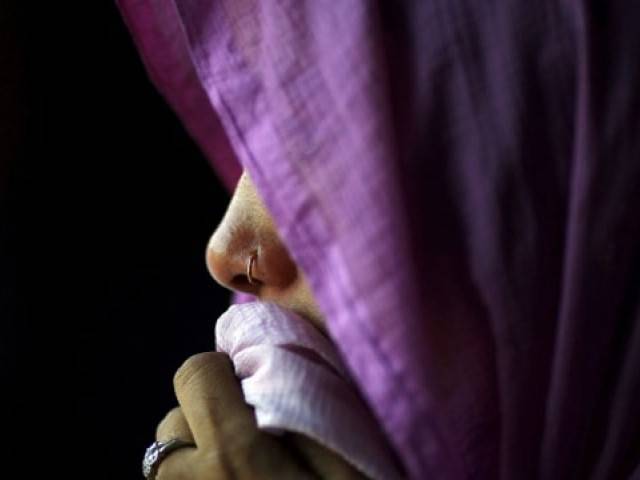 ---
SAMUNDARI:
Police on Monday rescued a woman who was chained in a room by her father and brother.
Inspector Syed Ashfaq Hussain of Tarkhani police station filed a case, stating that on the basis of a tip-off from an informer, Shabila Kausar, wife of Zafar Khan, resident of village 420GB, was found chained in 221GB area in the house of Shaukit Ali. The room was locked from outside.
"I along with ASI Ijaz, Constable Dawood Masih, Mohammad Saleem, Constable Romana and Mohammad Imran reached the spot and broke the lock of the room to rescue the captive woman," the official stated.
The victim said that her father Shaukat Ali and brother Ehsan Shaukat, residents of 221GB, had brought her to the house at gunpoint.
"Both of them tied me up so that I could not go to my husband's house," she explained.
Police registered a case against the suspects under Section 342 of Pakistan Penal Code (PPC) and were carrying out raids till the evening to arrest them, while the rescued woman was sent with her husband Zafar Khan.
Read Youth chained by step-father recovered
In a similar case reported in 2015, police claimed to have rescued a young woman who was being held at her residence for two weeks by her relatives in Rajoa.
Rajao SHO Hafiz Abdullah told The Express Tribune that Abbaspur resident Farkhanda Bibi had been chained by her relatives after they developed suspicions regarding her relationship with a youngster.
Officials said the woman was rescued during a police raid. Police said Mashooq and Shahbaz Zakir, the brother and husband of the woman, had been detained.
Zameer Ali, a neighbour of the family, told The Express Tribune that she had been forcibly married to Zakir and the couple had failed to have a harmonious relationship. He alleged that the woman had eloped with Iqbal, a man of the same locality, a month earlier.
Ali said the woman's relatives, including her brother and husband, had presented the couple before a council of village elders after managing to trace them.
The neighbour said the punchayat had ordered the woman to be chained at her residence and one leg of Iqbal to be broken. The neighbour said both families had acted in accordance with the order of the traditional council.
Published in The Express Tribune, August 10th, 2021.
COMMENTS
Comments are moderated and generally will be posted if they are on-topic and not abusive.
For more information, please see our Comments FAQ