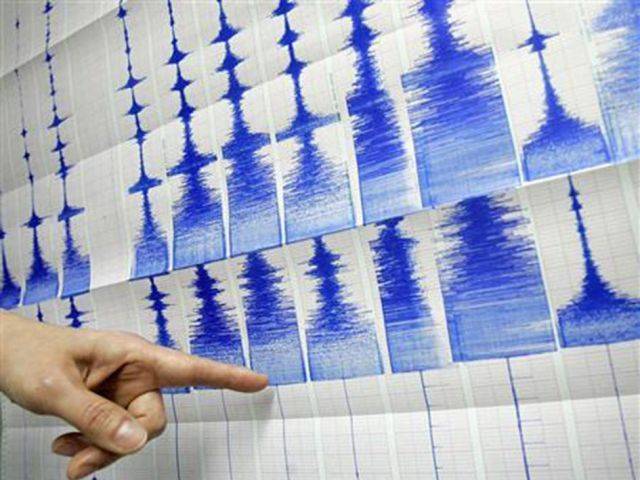 ---
KARACHI:
Mild tremors, measuring 3.0 on the scale, were felt in some areas of Karachi on Saturday.
No loss of life or damage of property was reported, however, some people still vacated their places of work and residences out of fear.
The National Seismic Monitoring Centre reported the earthquake's depth at around 15 kilometres, while its epicentre was based roughly 72 kilometres north-east of the port city.
The last time tremors were felt in Karachi was in October 2018. A 4.5 magnitude earthquake hit the Sindh and Balochistan border with no loss of life or damage to property reported.
The earthquake was felt in the bordering areas of the two provinces with reports of Karachi feeling the tremors.
The depth of the quake was estimated to be 12km with the epicenter being Kirthar National Park.
Read 6.4-magnitude earthquake jolts parts of Pakistan
Earlier this year on June 17, a quake measuring 4.4 on the scale hit Islamabad and parts of K-P.
The NSMC said that the earthquake hit 25 kilometres southeast of Mingora in K-P with a depth of 20km.
In February, strong tremors were felt in several parts of the country as a result of an earthquake in Tajikistan, the Pakistan Meteorological Department (PMD) said, sending residents onto the streets in panic in several cities and the disaster management authorities on alert.
COMMENTS
Comments are moderated and generally will be posted if they are on-topic and not abusive.
For more information, please see our Comments FAQ