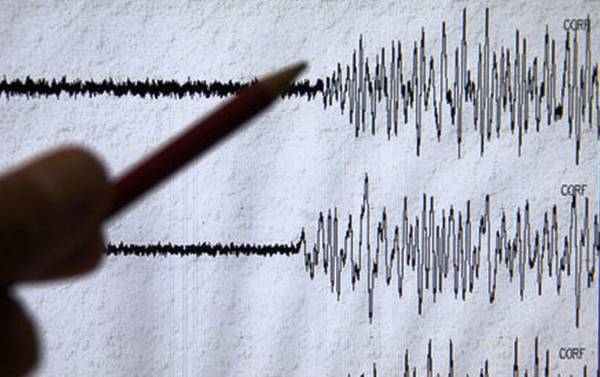 ---
Strong tremors were felt in several parts of the country on Friday as a result of an earthquake in Tajikistan, the Pakistan Meteorological Department (PMD) said, sending residents on to the streets in panic in several cities and the disaster management authorities on alert.
According to the PMD, the 6.4 earthquake originated at 10:02pm, with the epicentre at a depth of 80 kilometres in Tajikistan. The US Geological Survey, however, put the quake's magnitude at 5.9 and said that it centred 35 kilometres west of Murghob in Tajikistan.
The German Research Centre for Geosciences (GFZ) said in a statement that the earthquake of 6.2 magnitude struck the Tajikistan-Xinjiang border region late on Friday, adding that the quake was at a depth of 86 kilometres.
The earth shook in the federal capital, Khyber-Pakhtunkhwa (K-P), Punjab, Azad Jammu and Kashmir (AJK) and Gilgit-Baltistan (G-B). Panicky residents filled the streets in Islamabad, Peshawar, Lahore, Faisalabad, Multan, Sargodha, Rawalpindi and several other cities.
"I thought it's the same like what had hit us in 2005. My children started crying," said Asif Maqbool, a resident in Muzaffarabad, the capital of AJK which was almost flattened in the 2005 quake. "They were crying, reciting verses from the Holy Quran," added Saima Khalid, another resident of Muzaffarabad.
The National Disaster Management Authority (NDMA) said in a late-night statement that it was in contact with all its provincial disaster management authorities (PDMAs) to get updates from across the country.
"NDMA is in contact with all PDMAs and getting updates from across Pakistan. So far no reports of loss of life reported. NDMA is taking stock of the situation after earthquake and will keep informed the citizens," it said. "Emergency services put on alert."
Preliminary reports have suggested that one person sustained injuries after a wall collapsed in K-P's Mansehra district. In Punjab, the Rescue 1122 issued alert to deal with any emergency situation in the province. The rescue services spokesperson asked the public to call on 1122 in case of any emergency.
Punjab Chief Minister Usman Buzdar, meanwhile, directed all rescue services and health department to remain on alert to deal with any untoward situation. He asked the officials to obtain reports if any damage caused due to earthquake and take precautionary measures amid fears of possible aftershocks.
The Tajikistan Emergency Situations Ministry said the epicentre was 420 kilometres east of the Tajik capital Dushanbe near the border with China. Tremors were felt in Dushanbe but the epicentre was in a sparsely populated area, it added.
Strong tremors were also felt in parts of northern India, including the capital city of New Delhi, as well as in the Indian Illegally Occupied Jammu and Kashmir (IIOJK), witnesses said. Cracks were reported in some homes in northern parts of IIOJK.
A resident in the Baramulla district said it felt like a strong wind had lashed his house. "My whole house shook and cracks appeared in a corner of one of the rooms," Firdous Ahmad Khan said. there was also a report of wall collapse near the northern Indian city of Amritsar, but there were no reports of casualties.
(WITH INPUT FROM REUTERS)
COMMENTS
Comments are moderated and generally will be posted if they are on-topic and not abusive.
For more information, please see our Comments FAQ