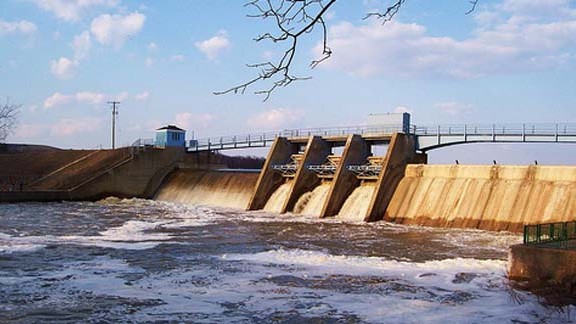 ---
Taking exception to a news item published on August 18 in The Express Tribune, a Water and Power Development Authority (WAPDA) spokesperson stated on Friday that the news item lacks information.
He maintained that Tarbela 5th Extension is a project to ensure the safety of the dam by virtue of raising its intake structure.
The spokesperson said that the weight and speed limits for vehicles and machinery moving on the spillways are imposed at appropriate places so as to ensure standard operating procedures (SOPs) laid down for the purpose. Excavation has not even started yet so there are no soil or rock loaded trucks plying the spillway bridges, he clarified.
Read Drownings continue in Khanpur Dam
When excavation starts, the main route for such trucks will be the road along the toe of the spillway well away from the auxiliary gates, the official informed. He further stated that the allegation that heavy machinery transported to the construction site violated SOPs is false.
There is no threat of catastrophe from overloaded trucks as it is not the case, he assured.
The management is monitoring the situation with the collaboration between all parties involved in the project, he added.
Published in The Express Tribune, August 21st, 2021.
COMMENTS
Comments are moderated and generally will be posted if they are on-topic and not abusive.
For more information, please see our Comments FAQ