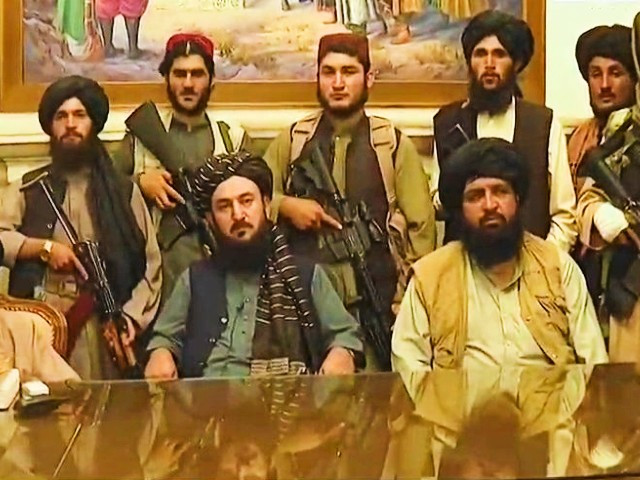 ---
KABUL, AFGHANISTAN:
Taliban fighters in the Afghan capital, Kabul, started collecting weapons from civilians on Monday because people no longer need them for personal protection, a Taliban official said.
"We understand people kept weapons for personal safety. They can now feel safe. We are not here to harm innocent civilians," the official told Reuters.
Read More: Afghan Taliban vow to not attack civilians, NGOs amid rising violence
City resident Saad Mohseni, director of the MOBY group media company, said on Twitter that Taliban soldiers had come to his company compound to enquire about the weapons kept by his security team.
Earlier today, the Taliban declared the war in Afghanistan over after taking control of the presidential palace in Kabul while Western nations scrambled on Monday to evacuate their citizens amid chaos at the airport as frantic Afghans searched for a way out.
President Ashraf Ghani fled the country on Aug 15 as fighters from the group entered the capital virtually unopposed, saying he wanted to avoid bloodshed, while hundreds of Afghans desperate to leave flooded Kabul airport.
"Today is a great day for the Afghan people and the mujahideen. They have witnessed the fruits of their efforts and their sacrifices for 20 years," Mohammad Naeem, the spokesman for the Taliban's political office, told Al Jazeera TV.
"Thanks to God, the war is over in the country."
COMMENTS
Comments are moderated and generally will be posted if they are on-topic and not abusive.
For more information, please see our Comments FAQ