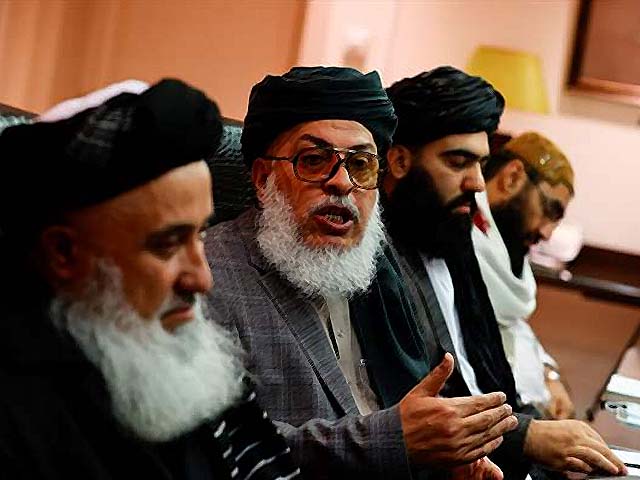 ---
The Afghan Taliban have assured the civilians and non-military foreign nationals that they will not face any "security risks" from their side as violence intensified across the war-torn country.
"In continuation of past course and in view of current developments inside the country, the Islamic Emirate of Afghanistan [Afghan Taliban] would once again like to assure all civilian and non-military foreign nationals, diplomats, embassies and workers of humanitarian organisations that none shall face any problems or security risks on our part," the group said in a statement on Tuesday.
Violence has risen sharply in Afghanistan as foreign forces work towards withdrawing by September 11 and peace talks in Qatar have failed to make significant progress.
Amid the rising violence, President Ashraf Ghani visited Washington last week to meet Biden, who pledged US support to Afghanistan but said Afghans must decide their own future.
Taliban have launched a wave of offensives around the country, particularly in the north, outside of their southern strongholds.
Also read: Taliban's rapid success surprises Pakistan
The Taliban said in a statement that NGOs and diplomats can continue their work as per routine adding that they fulfilled their "responsibility regarding their safety".
"No one should have any reservations about the Islamic Emirate in this regard," it added.
Local Afghan official said earlier in the day that Taliban fighters have launched an attack on Ghazni, clashing with Afghan forces and using explosives in an attempt to seize the central Afghan city.
The assault on Ghazni, on the highway linking the capital Kabul with the southern province of Kandahar, ramps up the Taliban's offensive against the government and comes as foreign troops prepare to exit from the war-torn country in less than three months.
While senior Afghan officials confirmed the Taliban's offensive, they also said that Afghan forces were trying to regain control of lost ground.
The Taliban have had a strong presence in the province of Ghazni for years, but provincial police officials said the overnight attack from several directions was the fiercest launched by the insurgents.
(With input from Reuters)
COMMENTS
Comments are moderated and generally will be posted if they are on-topic and not abusive.
For more information, please see our Comments FAQ