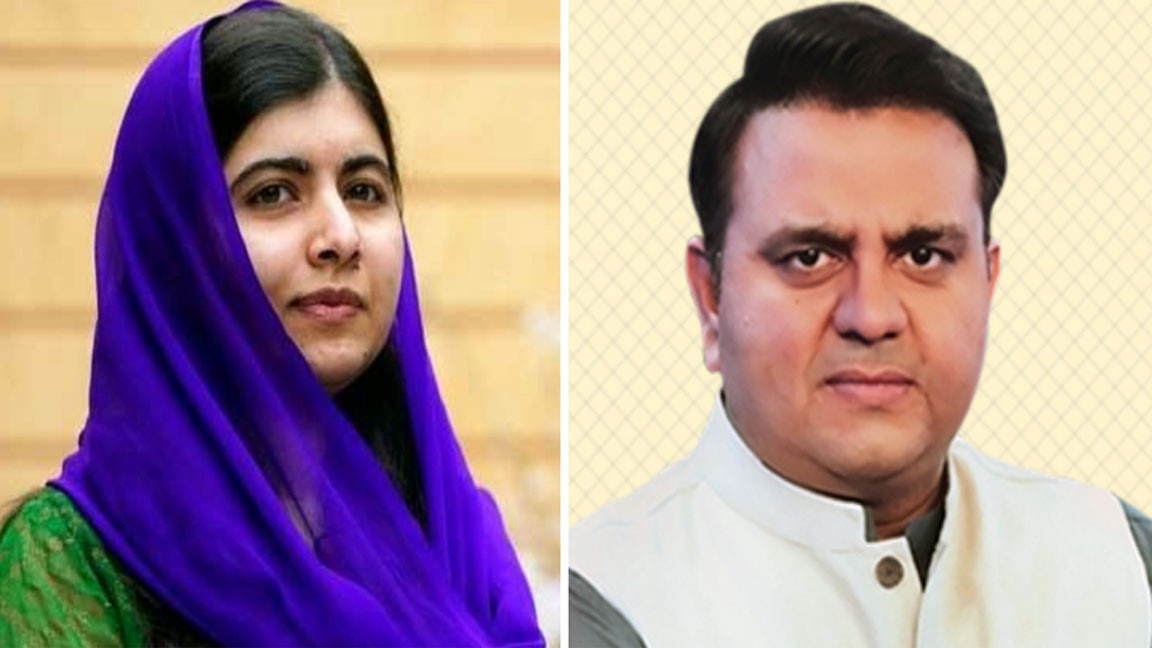 ---
ISLAMABAD:
Minister for Information and Broadcasting Fawad Chaudhary said on Monday that Pakistan will continue its efforts to encourage women's education in Afghanistan.
The minister's remarks came during a telephonic conversation with Malala Yousafzai, the world's youngest Nobel Peace Prize laureate.i
"Pakistan is also providing educational facilities to children of Afghan refugees as about 6,000 Afghan children are studying in Pakistan," said Fawad.
Malala informed the information minister about the international concerns on women's rights in Afghanistan, calling for Pakistan to play an active role to promote women education in Afghanistan.
Malala said that she has also written a letter to Prime Minister Imran Khan in this regard.
Earlier today, the Taliban declared the war in Afghanistan over after taking control of the presidential palace in Kabul while Western nations scrambled on Monday to evacuate their citizens amid chaos at the airport as frantic Afghans searched for a way out.
Read 'This is not Saigon': US says Afghanistan is different from Vietnam
President Ashraf Ghani fled the country on Aug 15 as fighters from the group entered the capital virtually unopposed, saying he wanted to avoid bloodshed, while hundreds of Afghans desperate to leave flooded Kabul airport.
"Today is a great day for the Afghan people and the mujahideen. They have witnessed the fruits of their efforts and their sacrifices for 20 years," Mohammad Naeem, the spokesman for the Taliban's political office, told Al Jazeera TV.
"Thanks to God, the war is over in the country."
However, the Taliban's rapid-fire advance through Afghanistan has left women and girls, a whole generation of whom have grown up with rights and freedoms, among the most vulnerable. Now they stand to lose those hard-won gains as the Taliban march on Kabul.
Afghan women have been targeted for speaking out against attacks by the Taliban or simply for holding positions of authority.
Since the start of 2021, civilian deaths have risen by almost 50 percent with more women and children killed and wounded in Afghanistan than in the first six months of any year since records began in 2009, the UN reported in July.
COMMENTS
Comments are moderated and generally will be posted if they are on-topic and not abusive.
For more information, please see our Comments FAQ