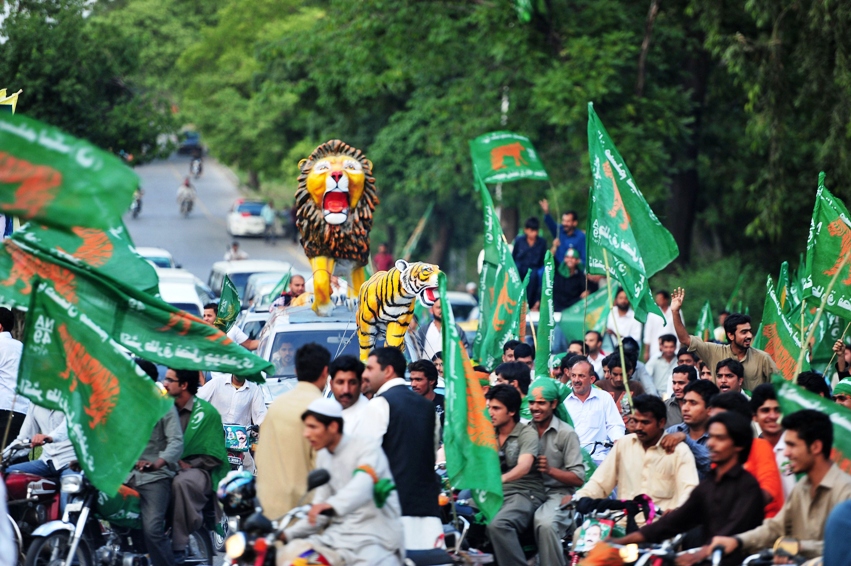 ---
ISLAMABAD:
The Pakistan Muslim League-Nawaz (PML-N) on Tuesday demanded of the Election Commission of Pakistan (ECP) to carry out a forensic audit of by-polls held in Sialkot PP-38 constituency and submitted an application with the election supervisor in this regard.
While speaking to media outside the ECP office, PML-N Punjab Deputy Information Secretary Attaullah Tarar said that they had given to the commission proof of "rigging" in the by-election.
He alleged that state machinery had been used to rig the by-polls and questioned how large number of votes were cast in favour of the Pakistan Tehreek-e-Insaf when PP-38 constituency was a stronghold of the PML-N.
PML-N candidate Tariq Subhani from PP-38 also accused the ruling party of rigging in the constituency and maintained that the presiding officers were "hand in glove" with the government. He requested the ECP to announce the verdict of the case on "merit".
READ PML-N completes interviews of candidates for LG polls tickets
Tarar and Subhani said that the ECP had set the hearing of the case on August 24 on their request. The PML-N stalwarts observed that they had requested the commission to conduct forensic audit of the constituency.
Days after clinching the Azad Jammu and Kashmir elections, on July 28, the PTI defeated rival PML-N in Sialkot's PP-38 by-polls.
According to the results received from all 165 polling stations of the constituency, PTI candidate Ahsan Saleem Baryar stood first with 60,588 votes while PML-N candidate Tariq Subhani could only secure the second position with 53,471 ballots.
The PTI reposed trust in Baryar for the all-important seat after the nomination papers of Qaisar Iqbal Baryar, the Sialkot Chamber of Commerce and Industry president, were rejected by the returning officer due to his dual nationality.
COMMENTS
Comments are moderated and generally will be posted if they are on-topic and not abusive.
For more information, please see our Comments FAQ