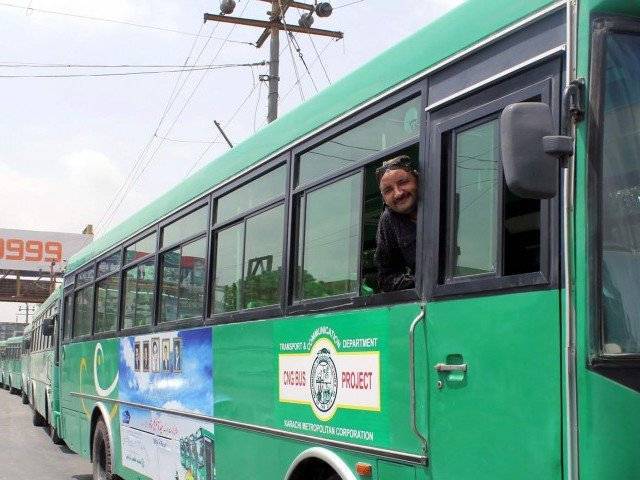 ---
ISLAMABAD:
Minister for Planning, Development and Special Initiatives Asad Umar has said the Green Line Bus Rapid Transit System (BRT) service in Karachi will become operational by October this year.
"Prime Minister Imran Khan reviewed progress of five federal projects in Karachi transformation plan and Green line BRT will start from October this year," he said in his tweet on Tuesday.
PMIK Reviewed progress of 5 federal projects in karachi transformation plan. Green line BRT will start Oct this year. Storm water drains/ sewage/roads project will be completed this fiscal year. K IV, modern KCR & freight corridor projects construction start in this fiscal year

— Asad Umar (@Asad_Umar) August 10, 2021
The federal minister said stormwater drains, sewage, and roads project would be completed this fiscal year.
In addition, he also said that construction of the K-IV water project, modern Karachi Circular Railway (KCR) and freight corridor projects would also start in this fiscal year.
Also read: Green Line deadlines
The work on the Rs24 billion federal-funded project — conceived by the previous PML-N government — had started in February 2016 and was scheduled to finish before the general election in July 2018.
It is pertinent to mention here that on completion, Green Line will only cover one stretch of the city between North Karachi and Merewether Tower.
The Green Line is just one component of 'Karachi Breeze' — a project that comprises four more bus lines and promises a comprehensive transport solution in the city.
(With additional input from News Desk)
COMMENTS
Comments are moderated and generally will be posted if they are on-topic and not abusive.
For more information, please see our Comments FAQ