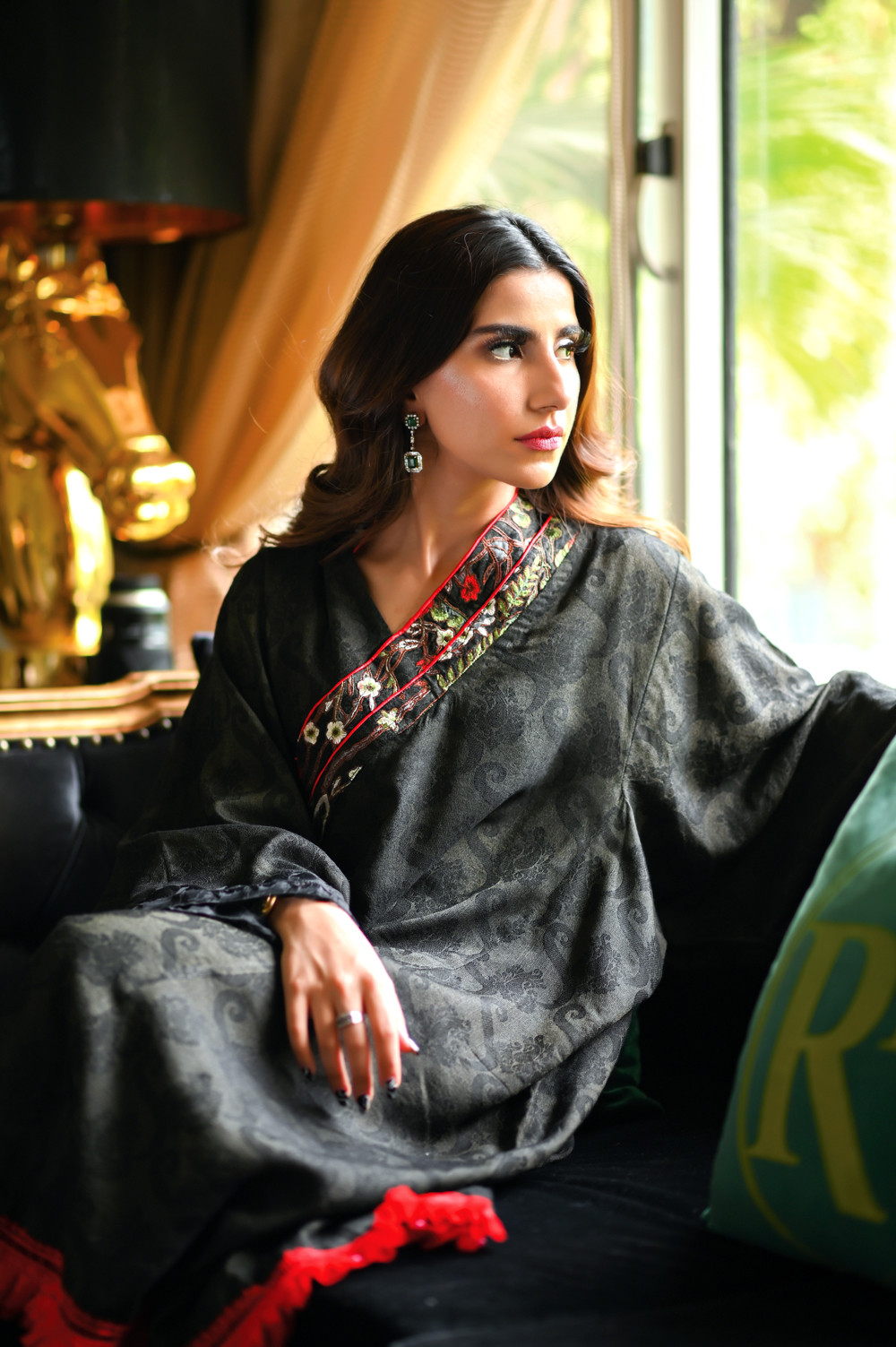 ---
Maliha Malik has emerged as a versatile brand with a minimalist approach towards fashion while focusing on statement cuts and meticulously crafted details. The brand offers a range of high fashion from everyday basics to occasion wear. This season Maliha brings a collection which is vibrant and chic.
This black sassy magic kurta fits all. It is pure cotton net black kurta with floral embroidery and statement organza pleated sleeves. Perfect for the summer.
The Daisy set!
Pastel organza embroidered shirt with delicately embellished pearl sleeves and a ruffle neckline paired with a matching dupatta. The prettiest piece from the collection. Rock these coveted colour block kaftaans this season! Shaded cotton silk breathable and comfotable kaftaans with an embroidered beautiful neckline customised in your favourite colour.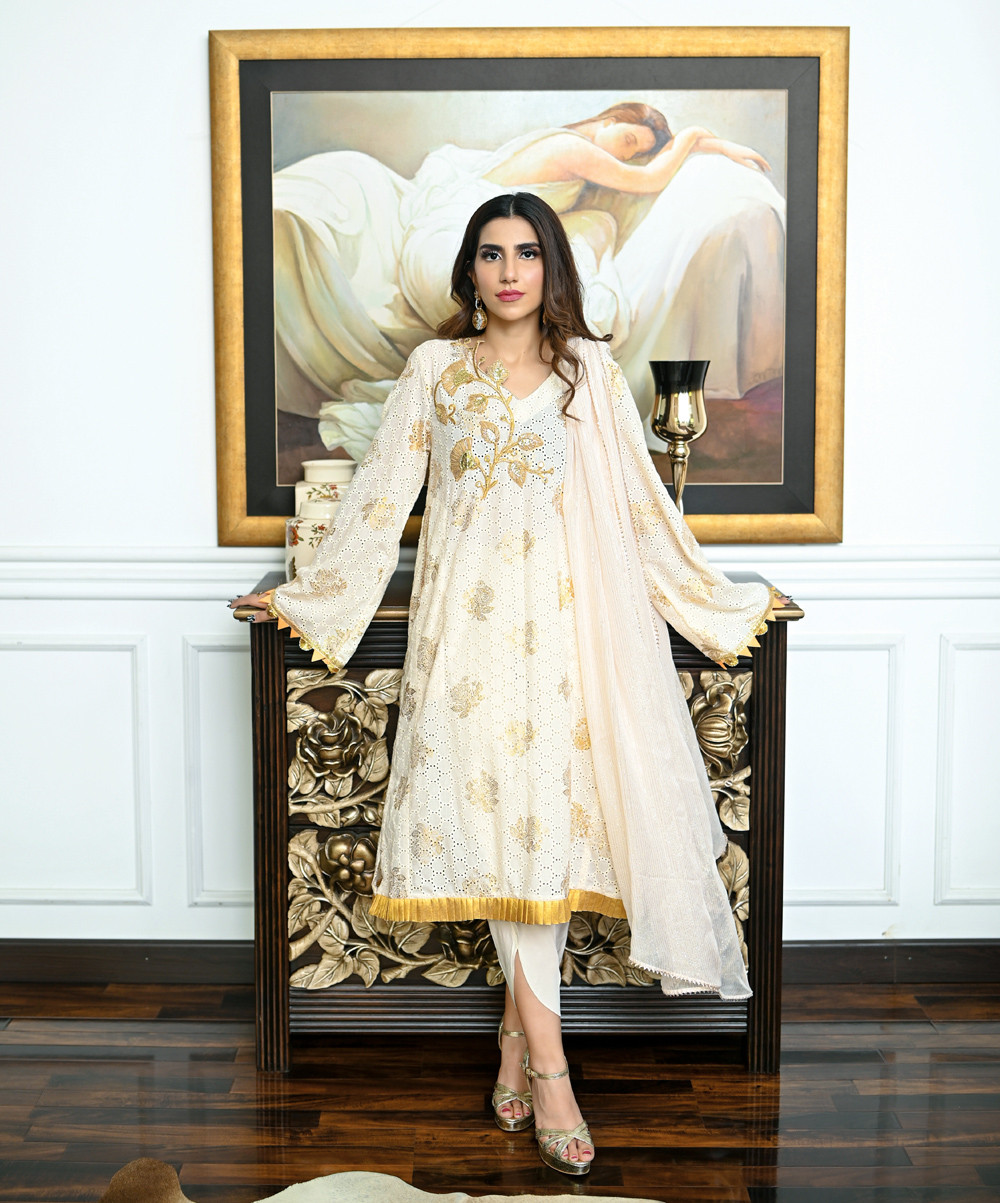 Beautiful ivory block printed chicken shirt with gotta embroidery and ruffle detailing with a pure shimmery chiffon dupatta. The perfect look for the season.
Back with Tie and Dye!
These easy breezy kaftaans are perfect for the summer. Casual yet oh so chic. Pure silk kaftaans customised in your favourite colour with a little bit of sparkle.
COMMENTS
Comments are moderated and generally will be posted if they are on-topic and not abusive.
For more information, please see our Comments FAQ