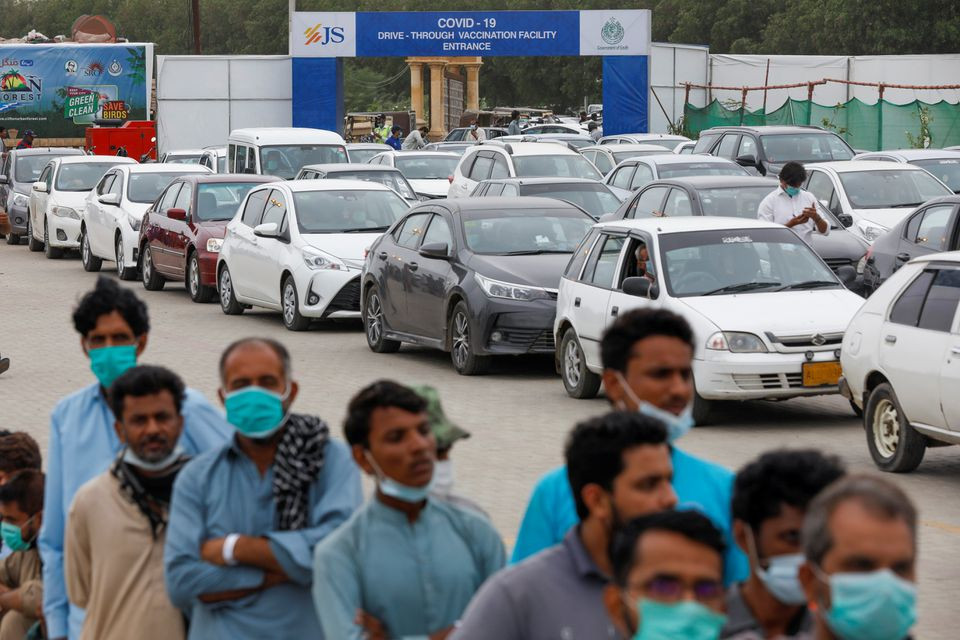 ---
KARACHI:
A fluke triggered by the Sindh government's rigorous efforts to curb the viral threat is projected to reduce Karachi's air pollution by almost 40 per cent. If the lockdown persists, the megacity's air quality, which is currently deemed unhealthy for sensitive groups as per IQ Air, could in all likelihood take a turn for the better in the coming days.
The estimate is based on data collected during last year's lockdowns by Sindh Environmental Protection Agency (SEPA), which sampled air and noise levels from six districts of the city. The data, which was collected with the help of seven accredited environmental laboratories, presented an overall 39 percent increase in air quality and 19 per cent improvement in noise pollution.
Out of the six districts, district East saw the highest improvement in terms of air quality, while district central topped the charts for betterment in noise levels.
According to SEPA spokesperson, Mujtaba Baig, there are two primary sources of air pollution in Karachi: smoke from motorised vehicles and emissions from factories that blow out harmful contaminants through their vents and smokestacks, or by burning waste in open dumps or incinerators.
Results issued by SEPA thus reckoned that a few days of trade and transport closure could dramatically improve Karachi's environmental conditions, which have been set on a road to ruin for the last few years.
However, experts suggest that closure of business is not the answer to the megacity's environmental concerns-it is the need to adopt sustainable strategies in trade that keep Karachi green without capsising its economy.
Read More: Rising air pollution in Abbottabad worries experts
Speaking to The Express Tribune, a local environmentalist, who was unauthorised to speak to the media, said that the logical way of doing this is to promote eco-friendly alternatives in industrial and business sectors. "It's not an uphill task because eco-friendly products and services are in high demand right now, not only locally but also in the international market. Our industry can greatly benefit from this" he commented on the condition of anonymity.
Elaborating further, the expert stressed on the need to conduct similar surveys to also chart the environmental impact of the ongoing lockdowns on the city. He explained that the purpose of such a research is not to promote lockdowns, but to learn more about the future steps that the administration, policy makers and businesses need to take in order to mitigate Karachi's environmental crisis. "The data should be sent to various departments including Industries, Transport, Local Bodies and Site Limited, so that in its light they too can take appropriate measures and protect the environment around them," he said.
The SEPA spokesperson, who also maintained that community participation is imperative to curbing air pollution at its source, said that drivers and vehicle owners should regularly maintain the engine and silencer of their vehicles to make them least damaging to the environment. "At the remedial level, people should keep planting trees to offset the impact of air contamination," he told The Express Tribune.
Published in The Express Tribune, August 7th, 2021.
COMMENTS
Comments are moderated and generally will be posted if they are on-topic and not abusive.
For more information, please see our Comments FAQ