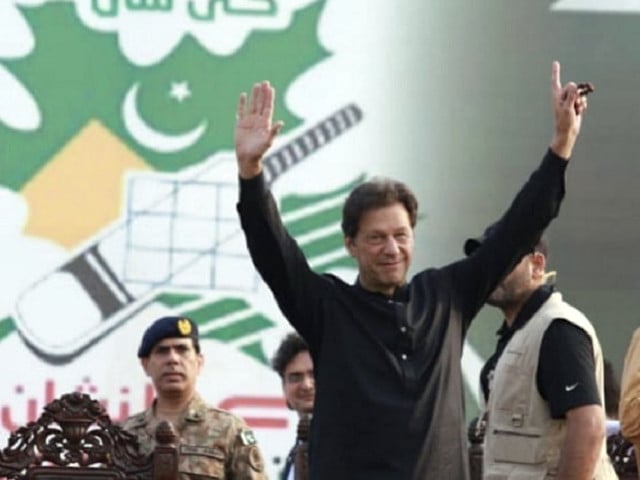 ---
MIRPUR:
Elections on Azad Jammu and Kashmir Legislative Assembly's three reserved seats – one each for Ulema and Mushaikh, overseas Kashmiris and technocrats – were held in the AJK State metropolis on Monday.
Pakistan Tehreek-e-Insaf (PTI) clinched all three seats to raise its strength in the 53-member house to 32. There were nine candidates from the three parties – PTI, PPP and PML-N – vying for the reserved seats.
According to the notification issued by the AJK Election Commission, Muhammad Mazhar Saeed was elected on the reserved seat for Ulema and Mushaikh, Muhammad Iqbal on overseas Kashmiris, and Muhammad Rafique Nayyer on technocrats.
The AJK Election Commission also issued notification of the unopposed elections of PTI's Imtiaz Naseem, Sabiha Saddique Chaudhry and Kausar Taqdees Gillani and Nebela Ayoub Khan and Nisaran Abbasi, belonging to PPP and PML-N respectively.
Also read: PPP, PML-N agree to field joint candidate for AJK PM slot
All five were elected unopposed for the five reserved seats for women in the AJK Legislative Assembly – the lower house of the AJK Parliament on Sunday.
Prime Minister Imran Khan's party emerged as the single-largest party after clinching 26 direct seats in July 25 elections. PPP came in second with 11 seats while the PML-N bagged six seats.
With yesterday's election, the strength of PPP and PML-N has now risen to 12 and 7, respectively.
Oath taking of the newly-elected members will take place in the assembly's inaugural session on Tuesday. Elections of new speaker and deputy speaker, whose names are yet to be decided or disclosed by the PTI leadership, will follow the oath taking ceremony.
The house is likely to elect its leader (prime minister) on Wednesday.
(With input from APP)
COMMENTS
Comments are moderated and generally will be posted if they are on-topic and not abusive.
For more information, please see our Comments FAQ