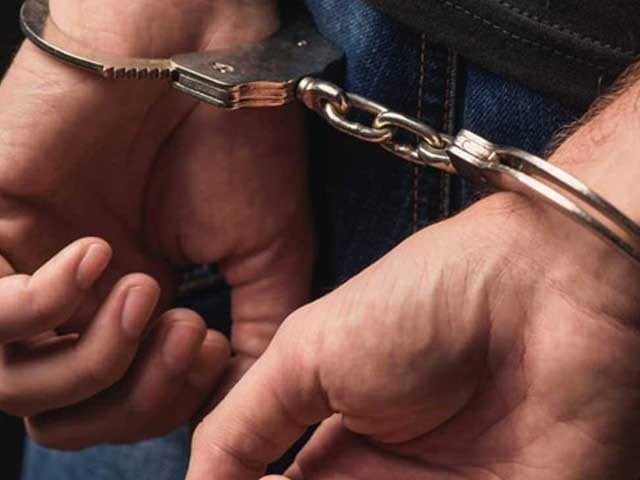 ---
RAWALPINDI:
The accused confessed to have killed the woman and her 14-month-old child in the Mahota Mohra forest in Chauntra after she refused to marry her.
Investigations told The Express tribune that the accused Wajid Ali alias Kashmiri confessed to killing the woman, Naseem Bibi, and her infant child in the limits of Chauntra police station a few days ago, after she rebuffed his offer of marrying her.
According to the investigators, the late Naseem Bibi was already married, and she had been living in Rawat with her sister after having had differences with her husband, a resident of Wehari.
On the persistent refusal of Naseem Bibi, Kashmiri tricked and took her to a faith healer in Mahota Mohra forest to get her an amulet for a second child, which she wanted from her first husband.
Later, he raped her and killed her child in front of her and also stabbed Naseem Bibi in the neck and fled.
Naseem Bibi's sister, Shamim Bibi, had registered a case at Chauntra police station. Accused Wajid Ali is in police custody on a physical remand.
Read Minor's kidnap, rape, murder case lodged under terrorism charges
The police officer involved in the case's investigation told The Express Tribune on condition of anonymity that during the investigation, the police came to know that Naseem Bibi had been married for three years and she has a 14-months old son named Gulfam from her first marriage. She was living in Rawat because she had developed some differences with her husband.
After some time, Naseem Bibi contacted accused Ali and they became friends. Ali had expressed his desire to marry Naseem Bibi, who was often pressured to return the child to her husband. But she always refused to do so. In the interrogation, the accused said that he had given valuable mobile phone to Naseem Bibi as a present but she had given that phone as a gift to someone. The accused was upset over not getting married and gifting a valuable mobile phone to another person.
On July 25, Ali was disheartened and made a heinous plan to kill Naseem Bibi for her persistent refusal of marriage.
The police officer said that during interrogation the accused had confessed to raping and killing Naseem Bibi. The victim's sister, Shamim Bibi, is the main witness while the victim's statement at the time of her death has also been made part of the record, he said, adding that the victim, had not only named Wajid Ali alias Kashmiri but also shared the entire narrative while giving a statement to the police before her death.
The DNA test of the accused is being done and more facts will be obtained after receiving the post-mortem report.
Published in The Express Tribune, July 31st, 2021.
COMMENTS
Comments are moderated and generally will be posted if they are on-topic and not abusive.
For more information, please see our Comments FAQ