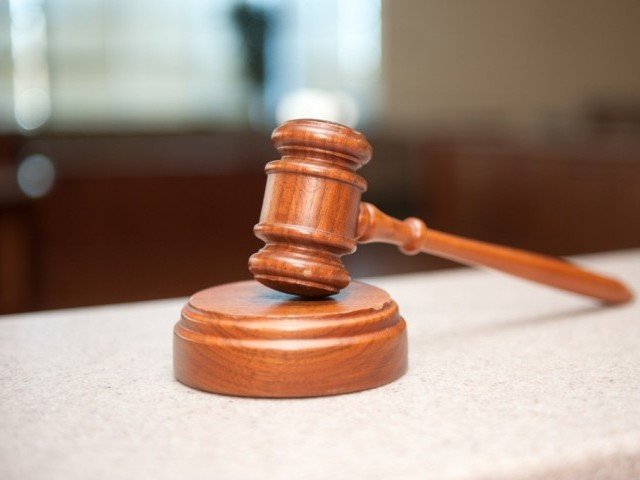 ---
KARACHI:
The police lodged on Thursday a case pertaining to the rape and murder of a six-year-old in Korangi area under terrorism, murder and other charges and expanded the scope of the investigation by conducting DNA tests of 15 suspects.
Besides, Zaman Town SHO and duty officer were suspended on the complaint of the family and neighbours for their failure to act swiftly when the complaint was first received.
According to the police, a multipronged probe has been launched based on the statements of the family and area residents. A list of 250 suspects has been compiled, around 50 of them have been questioned and at least six people have been detained but no arrests have been made thus far.
The police said DNA reports are awaited to identify the prime suspect and technical data is being analysed. A team under a DSP ranking officer has been formed to probe the horrific incident.
Read More: Man arrested for 'attempted rape'
The FIR was lodged on the complaint of the victim's father. He told the police that on Tuesday night his three daughters were playing outside the house when the power went out. Two of his daughters returned home but M* did not. The father said he and the neighbours searched for her and then headed to the police station but the cops did not cooperate with him or launch a search.
At around 6am on Wednesday, he stated in the FIR, he and the neighbours heard that someone had found a minor girl's body in a garbage dump along the Ghous Pak Road. His daughter had been kidnapped, raped and murdered.
The deceased was shifted to Jinnah Postgraduate Medical Centre, where the postmortem report revealed that the child had been raped, sodomised and murdered. There were multiple injuries to the head, body - including a broken neck - and private parts, JPMC Additional Police Surgeon Dr Summaiya Syed told The Express Tribune.
The family maintained that they had reported the incident immediately but the police did not conduct a search during the night. Had they taken immediate action their daughter might be alive, lamented the family and neighbours.
Published in The Express Tribune, July 30th, 2021.
COMMENTS
Comments are moderated and generally will be posted if they are on-topic and not abusive.
For more information, please see our Comments FAQ