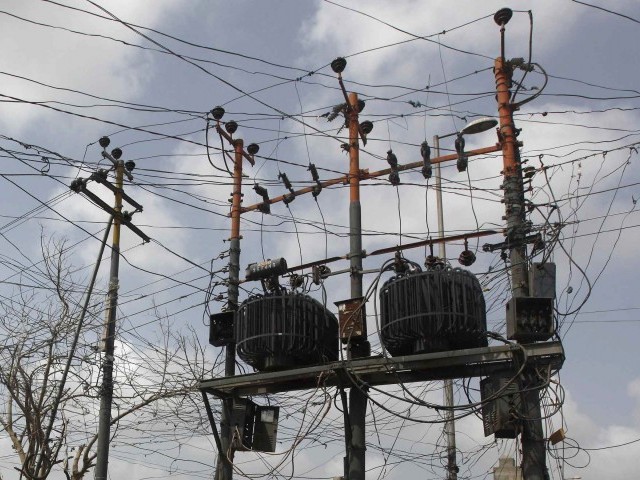 ---
HYDERABAD:
The death toll from the explosion at a pole-mounted transformer in Hyderabad on July 22 climbed to 10 lives with the death of 28-year-old Faraz Ansari in the wee hours of Wednesday. He was under treatment at a private hospital in Karachi.
In the immediate aftermath of the blast, 22 people were left injured and 18 of them suffered critical burns.
A few hours before Ansari breathed his last, an assistant lineman of the Hyderabad Electric Supply Company, Muhammad Faisal Qureshi, who was also admitted to the same hospital, also succumbed to his wounds. The bodies of both the victims of alleged HESCO negligence were brought for burial to Hyderabad.
Qureshi, a father of seven children, was laid to rest in Mir Fazal Town graveyard after his namaz-e-janaza was offered at a mosque in Latifabad's Unit 8.
Ansari, an unmarried man, was buried in Akbari graveyard. He was the only male member in his family after his father died about three years ago.
Ansari drove a rented car cab and was scheduled to be wed in October, this year. A resident of Latifabad's Unit 12, the lineman was reportedly among the HESCO staff which was installing the PMT after its repair. The transformer exploded as soon as it was powered up.
The blast was accompanied by spilling of the PMT"s hot oil which injured people standing around. Several of them suffered critical burns.
Read More: Two transformers catch fire in Lahore
Muhammad Waseem Malik, a 45-year-old motorcycle mechanic, died in a hospital in Karachi on Tuesday. He was the father of three children and left behind a wife to mourn his death. The explosion claimed five lives on the first day, including that of Shujaat, 33, Tabish, 35 , Waqas, 33, Noman, 28 and Sajjad Qureshi, 45. Aarfeen Shakeel, 12, and Abdul Hanan, 15, died on Saturday and Sunday, respectively.
HESCO had ordered an internal inquiry into the incident and its report is to be submitted by July 23. However, six days have passed, but the inquiry report has either not been submitted. A team of the National Electric Power Regulatory Authority (NEPRA) also conducted an investigation.
Deputy commissioner Fuad Ghaffar Soomro reported to the Sindh government that frequent faults occur in that PMT, mainly due to the use of an oversized copper wire, prolonged overloading, bad quality spares and repair, improper earthing and supply power to the concerned electric feeder during work on a PMT.
He also suggested that the provincial government form a committee of experts to determine the causes of the July 22 blast and propose recommendations to avert similar incidents in future.
Published in The Express Tribune, July 29th, 2021.
COMMENTS
Comments are moderated and generally will be posted if they are on-topic and not abusive.
For more information, please see our Comments FAQ