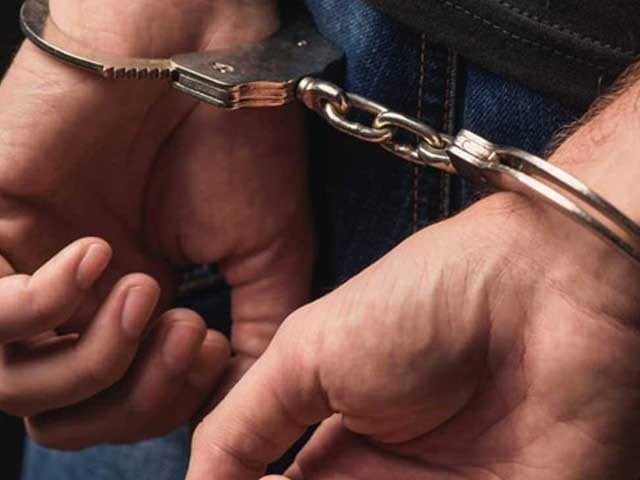 ---
RAWALPINDI:
The Rawalpindi police on Tuesday arrested a suspect charged with raping and fatally stabbing a 30-year-old woman and murdering her 18-month-old son on July 23 in a desolate place near Mahuta Mohra within the precinct of Chauntra police station.
The Chauntra police had registered a murder and rape case against the suspect, identified as Wajid alias Kashmiri, who had killed the 18-month-old child and fatally injured his mother, Naseem Bibi, who later succumbed to injuries at the hospital.
In a video statement, Rawalpindi City Police Officer (CPO) Ahsan Younas said the tragic murder was a challenge to the police. He stated that the investigation team worked tirelessly on the case after the incident occurred and arrested the suspect from Chak Beli Bazaar through phone tracking technology.
The police officer added that the killer would get severe punishment after his remand is sought from a local court.
The CPO further maintained that the suspect kept changing locations to dodge arrest, however, he was tracked down through his mobile phone location.
Read DNA samples match of prime suspect match in Korangi rape case
He said that the suspect would undergo a DNA test and he would be produced before the court on Wednesday (today) to seek his physical remand for further investigation.
Earlier, Shamim Bibi, the sister of slain Naseem Bibi, had lodged a complaint with the police that on July 23, Wajid showed up at their rented house in Rawat asked Naseem to accompany him to a shrine.
According to the complainant, her sister along with her 18-month-old son went with Wajid on his motorcycle.
According to the complainant, who makes a living on begging, when her sister did not return for hours, the family searched for her and her son.
During the search, the family saw Naseem Bibi, who had been stabbed multiple times, screaming and wailing near the Mahuna Mohra forest while her child was missing. The late Naseem had told the family that Wajid raped her and when she resisted, he stabbed her son to death and when she sought help, he stabbed her too.
Naseem was later moved to the district headquarters hospital Rawalpindi where she succumbed to the wounds the next day.
Police stated that the post-mortem report confirmed the infant and his mother had died injuries caused by a sharp tool. They added that a detailed post-mortem report was being awaited while the tool used in the murder was also being traced.
Published in The Express Tribune, July 28th, 2021.
COMMENTS
Comments are moderated and generally will be posted if they are on-topic and not abusive.
For more information, please see our Comments FAQ