 ---
British actor-activist Jameela Jamil recently shared a message on her Instagram stories after a fan reached out to her about the ongoing femicide in Pakistan.
A user wrote to Jamil, "I wanted to make a request to you if you could please share a post about the recent wave of femicide and rise of sexual violence cases in Pakistan."
The fan continued, "I just hope that a post through an influential figure such as yourself could help spread awareness and ultimately put pressure on the government to deliver swift justice."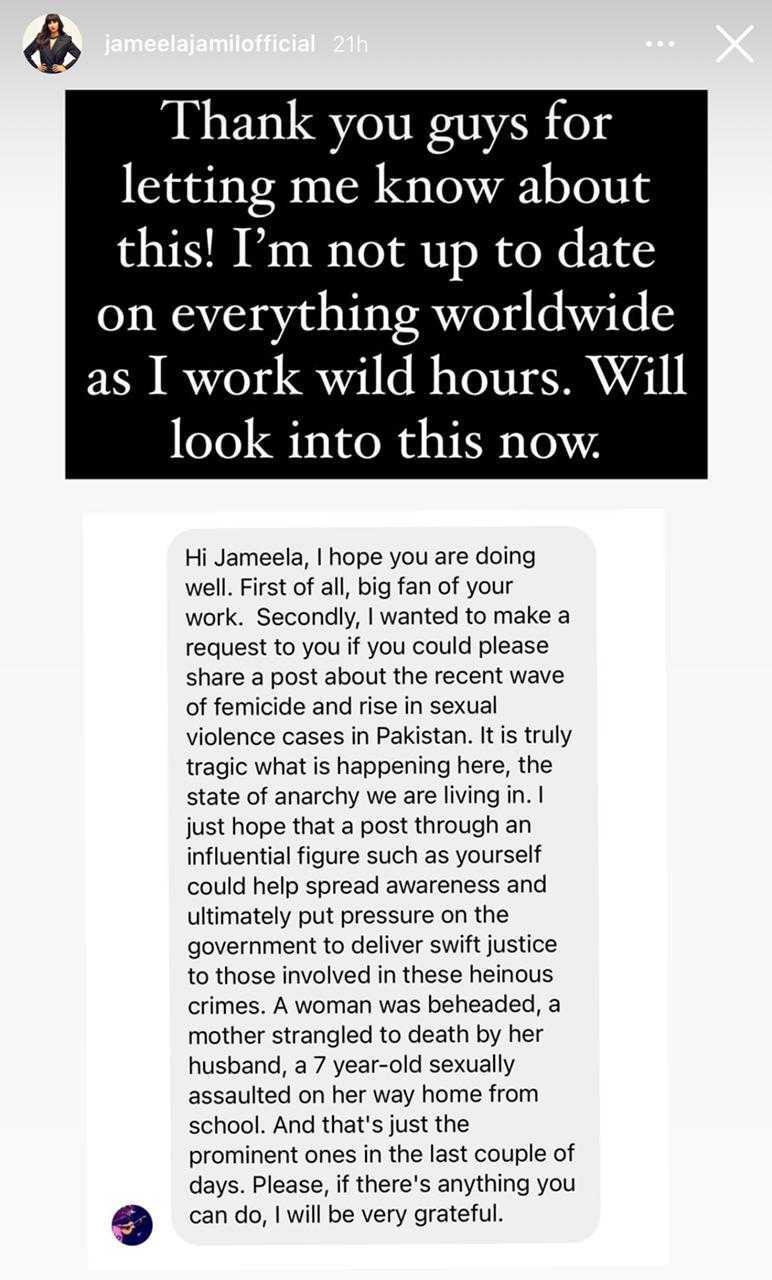 The actor responded by posting a screenshot of the message on her Instagram story, writing, "Thank you guys for letting me know about this! I'm not up to date on everything worldwide as I work wild hours. Will look into this now."
She later went on to write, "I am disgusted to learn the details of what happened to Noor Mukadam. And even more horrified that this level of violence no longer surprises me considering the ongoing violence against women in Pakistan and India."
"I talk about this a fair bit and continue to urge men in the public eye to speak out about this. About the fact that girls and women deserve equal rights and basic safety at the very least," added the actor.
Jamil concluded her note with, "This is men's problem, but only we pay the price for it. I've included a link to this particular story if you care to read. I long for a time when we are shocked to hear about men's violence against women in Pakistan."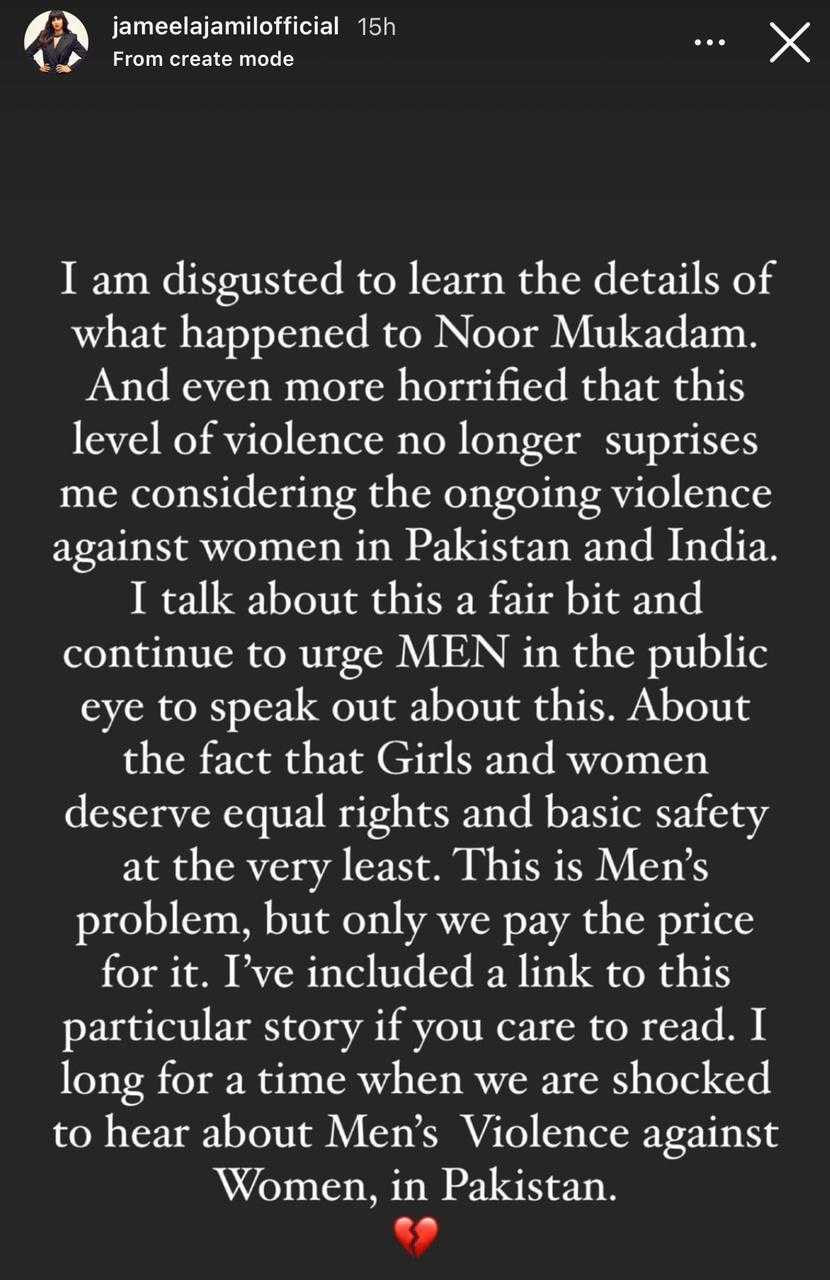 COMMENTS
Comments are moderated and generally will be posted if they are on-topic and not abusive.
For more information, please see our Comments FAQ