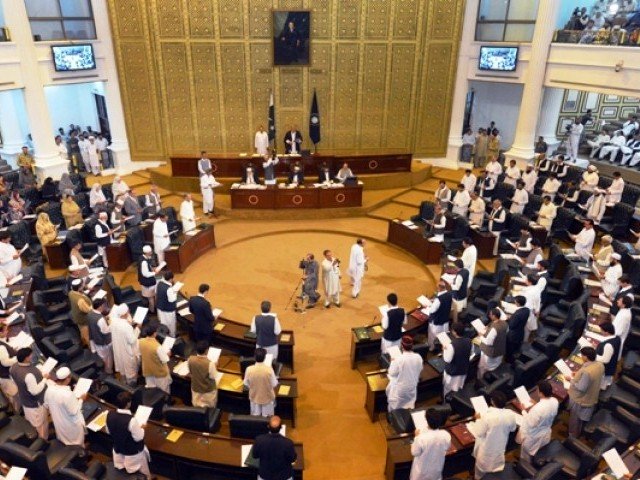 ---
PESHAWAR:
The Khyber-Pakhtunkhwa government has approved an action plan for implementation of Industrial Policy 2020 for revival of sick and closed industries.
The approval was given in a meeting presided over by K-P Chief Minister Mahmood Khan here on Monday to review various aspects of Industrial Policy's implementation.
Under the policy, various steps have been recommended for revival of sick and closed industries in the province. The meeting decided to provide uninterrupted supply of gas and electricity to industries while construction of road and infrastructure to reach industrial units was also part of the policy.
The Industrial Policy 2020 included 10 economic zones that would be established in 10 years, two special economic zones (SEZs) in next five years and 19 small industrial estates across the province. Similarly, six small industrial estates in Abbottabad, DI Khan, Bannu, Dara Adman Khel, Shah Kas, and Mardan would be given status of SEZs.
Under the policy, soft loans would also be provided to small and medium industries.
K-P CM Mahmood Khan said that low cost electricity produced through own resources would be given to industries. All facilities were being provided to investors through one window service, he added.
The CM said that the government has directed all departments concerned to issue non-objection-certificate (NOC) to new industries within stipulated time.
He said that the government would strictly monitor the payment of minimum wage of Rs21,000 to labourers in industries.
Earlier this month, K-P CM Mahmood performed the groundbreaking of two industrial units in Hattar area of Haripur district, which are being set up by a Turkish beverage company and a local steel manufacturer.
The Turkish beverage company CCI's bottling plant is being set up in the Hattar Industrial Estate and privately-owned Pak Steel's plant in the Hattar Special Economic Zone. Such projects are expected to attract an investment of $50 million each. The bottling plant will be spread over an area of 29 acres and will create 700 jobs.
The CM had also inaugurated the Pak Steel's plant in Hattar SEZ, which is being set up with the initial investment of $50 million and annual production capacity of 500,000 tons besides creating around 2,000 jobs for the local population.
According to the chief minister, besides industrial sector, there were ample investment opportunities in tourism and energy sectors of the province as well and that the government had put the province on the path of development by promoting those sectors.
The federal and provincial governments have given a lot of importance to the economic zones, with aims to boost agriculture and textile production. They have also stressed the need for expediting on such projects in order to exploit the full potential of the industrial sector.
Published in The Express Tribune, July 27th, 2021.
COMMENTS
Comments are moderated and generally will be posted if they are on-topic and not abusive.
For more information, please see our Comments FAQ