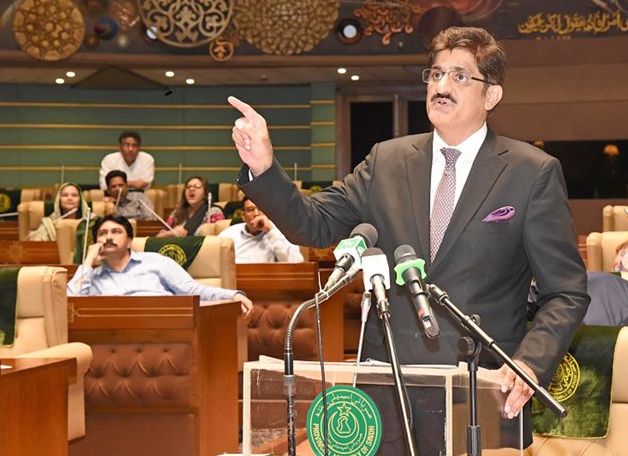 ---
JAMSHORO:
Sindh Chief Minister Syed Murad Ali Shah has said that formation of any anti-PPP alliance in the province, ahead of the next elections, would prove to be nothing but hot air.
He said the PPP has deep roots among the masses. The chief minister was talking to the media at Shahbaz Airport.
To a question, Shah said that PPP has strong roots among the masses and these were planted by Zulfikar Ali Bhutto and Benazir Bhutto.
"These empty vessels have no strength to root out the public-PPP relationship," he said. The CM added that in the next election, the PPP would again wash away the opposition.
Citing an example of PDM, the chief minister said that its balloon had burst in the last election and any anti-PPP alliance would meet the same fate. .
The chief minister said that PPP has delivered in the entire province by establishing leading hospitals, constructing road networks and generating electricity from indigenous coal.
He hopes that PPP, through its poor-oriented policies, would steer the people out of poverty.
Shah said that the pandemic of COVID has hit the province, particularly Karachi, and that is the reason he had to take some strict decisions.
Just after his arrival at Shahbaz airport, the chief minister visited 27 of his constituents in different localities and Mohallas to offer condolences on the demise of near and dear ones.
Published in The Express Tribune, July 25th, 2021.
COMMENTS
Comments are moderated and generally will be posted if they are on-topic and not abusive.
For more information, please see our Comments FAQ