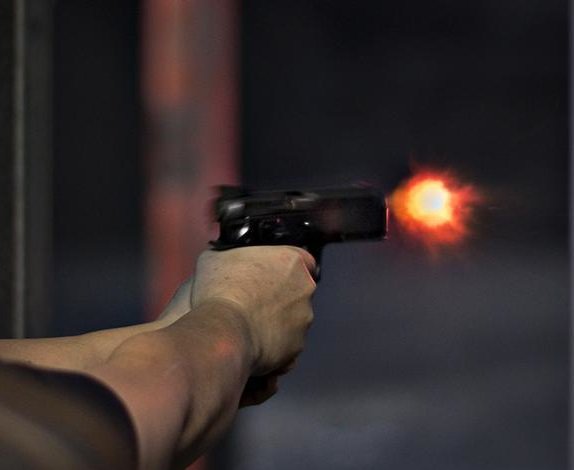 ---
RAWALPINDI:
Two people were shot at by private security guards of a residential place in Rawalpindi, resulting in the death of one of them on the second day of Eid.
According to a police spokesperson, the two individuals were chasing their sacrificial bull that had escaped and ventured onto the private property in the limits of Chauntra police station.
A case has been registered under charges of murder and attempted murder, the official added.
Azhar Ali, in his complaint, stated that on Thursday that his sacrificial animal escaped as a result of which his family members and other people present ran after it to catch it.
The bull entered the fields in front of one Malik Zulfiqar's house where private armed guards of Raja Nooran warned the chasing party of opening fire at anyone who trespasses.
Read Youth killed over minor dispute in Sargodha
The chasing party declared their intention to recover the escaped bull from the property, however, the guards, Yasin and Asghar, opened fire at them.
As a result of which the complainant's brother Mahmood Ahmed and his cousin Raja Imran sustained bullet injuries.
The police spokesperson said that Ahmed died on his way to the hospital due to excessive bleeding while Imran is undergoing medical treatment at District Headquarters (DHQ) hospital.
He added that the accused fled the scene. The official informed that a case was registered against the accused under sections of murder, attempted murder and three other provisions.
The police handed over the body of the deceased to the family after conducting medico-legal formalities while various teams have been formed to arrest the accused.
COMMENTS
Comments are moderated and generally will be posted if they are on-topic and not abusive.
For more information, please see our Comments FAQ