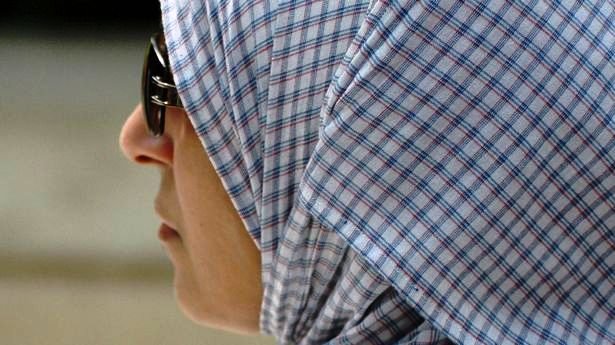 ---
PARACHINAR:
The ban on the visit of women without a male companion to marketplaces in Parachinar, Kurram tribal district of Khyber-Pakhtunkhwa (K-P) is aimed at preserving the tribal values, said the president of Tahreek-e-Hussaini, Abid Hussain while talking to The Express Tribune.
He defended the decision, saying that women could go to schools, colleges, hospitals but it was not acceptable to allow them in marketplaces for shopping and that was why his organization had banned it.
"Parachianar is an area where women of the government officials often go for shopping on their own and it was inducing the local women too to follow the trend so in order to check it, it was decided to ban the practice," he said, adding that no action will be taken against the women who visit the shops but shopkeepers have been warned that they will be dealt with strictly if they allowed women.
Read More: Cleric arrested for hurling suicide attack threat at Nobel laureate Malala
"After this decision, the number of women has dropped considerably in the bazaars," he said, adding that the decision was not inspired by the events going on in the neighouring Afghanistan.
When asked about the district administration's response, Hussaini said that there was an understanding between the district administration and local elders they the administration will not interfere in the Jirga matters and that was why around 90 percent cases were being solved by Jirga system rather than courts despite the merger.
Published in The Express Tribune, July 21st, 2021.
COMMENTS
Comments are moderated and generally will be posted if they are on-topic and not abusive.
For more information, please see our Comments FAQ