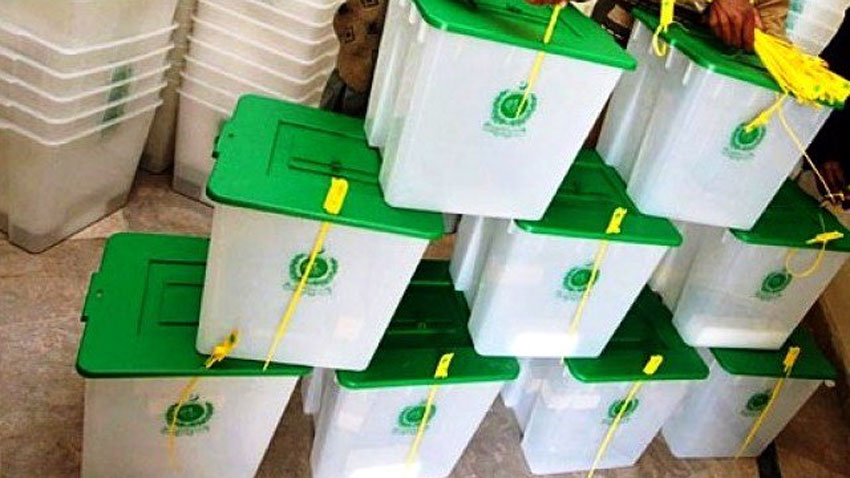 ---
ISLAMABAD:
A delegation of the Pakistan Muslim League-Nawaz (PML-N) apprised Chief Election Commissioner Sikandar Sultan Raja of the concerns of the election schedule of the Cantonment Board, saying that the polling time should be kept till 6pm due to inclement weather conditions.
PML-N delegation including leaders Ahsan Iqbal and Mohsin Ranjha had called on the CEC at the Election Commission of Pakistan on Tuesday.
Talking to media outside the ECP after the meeting, Iqbal said, "The PML-N delegation met the CEC and apprised them of the concerns over the election schedule of the Cantonment Board."
The result should be announced immediately after the Cantonment Board polling is over, Iqbal said, adding that that polling time should be kept till 6pm.
Read more: Election bill sparks heated debate in Senate panel
On the Daska by-polls, Iqbal said that the government was favouring the officials who rigged the by-election in Daska.
He demanded of the government to punish those who were responsible for the rigging. "The ECP should form a permanent working group with the political parties."
On the upcoming election in Azad Jammu and Kashmir, he said that the performance of the government on Kashmir is zero. "With which mouth is the government going and addressing in Kashmir?"
COMMENTS
Comments are moderated and generally will be posted if they are on-topic and not abusive.
For more information, please see our Comments FAQ