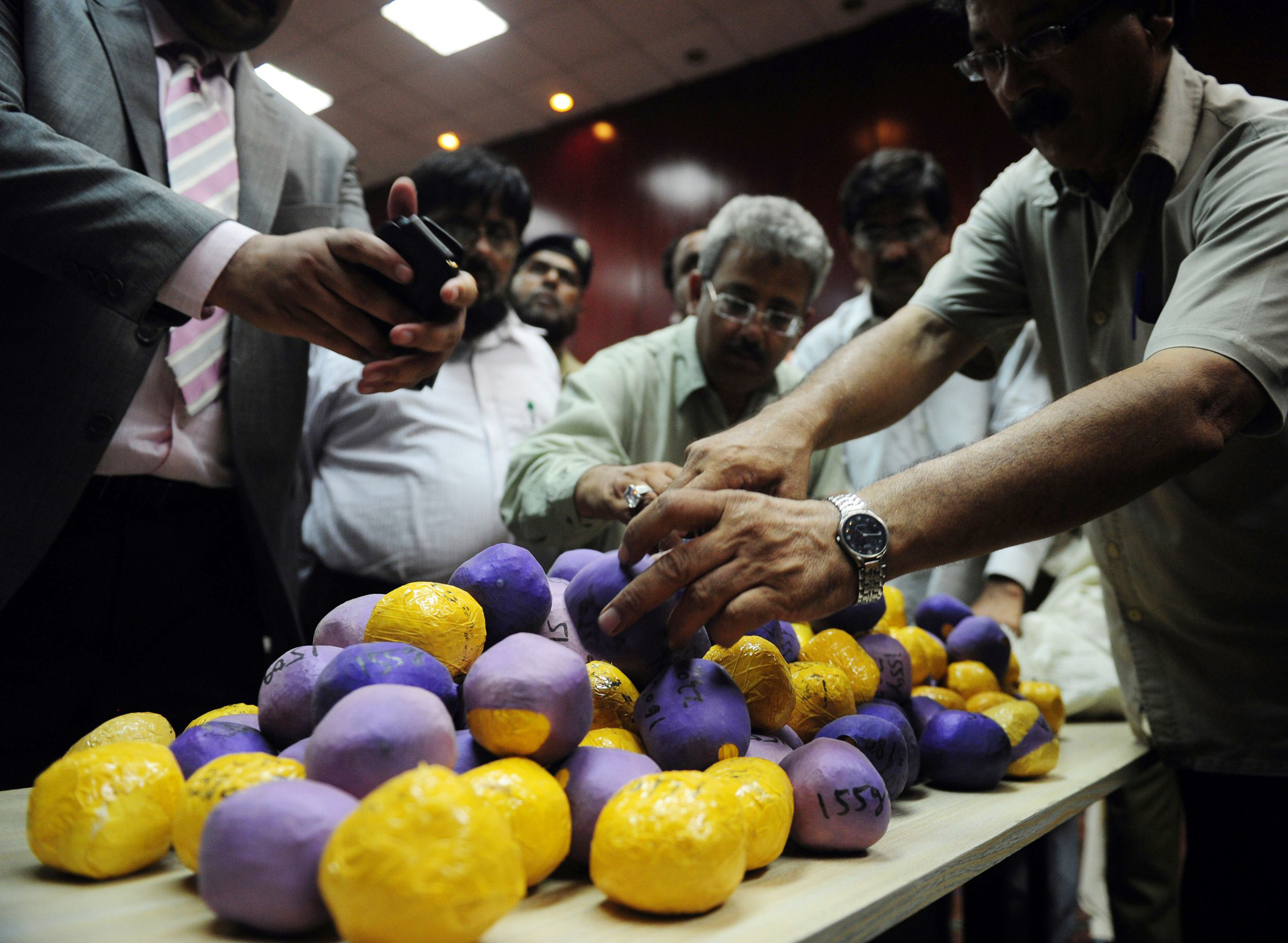 ---
KARACHI:
The police on Tuesday foiled a major bid to supply drugs. The Steel Town police conducted an operation on link road near the Toll Plaza after receiving a tip-off from an informer.
The Steel Town police station SHO set up a mobile checkpoint and ordered the cops to keep their eyes peeled for an auto-rickshaw overloaded with passengers and baggage.
Around midday after having checked dozens of autos, they stopped a three-wheeler carrying four passengers and luggage. The panic on the faces of the passengers gave away that they were the suspects police were looking for, officials shared.
Read More: ANF foils drug smuggling bid
Police checked the bags of Shireen Bibi, Hameedullah and Muhammad Akhtar but found nothing. Not satisfied the cops tilted the three-wheeler and finally found the drugs hidden in secret compartments.
Police also intercepted a truck coming right behind the auto-rickshaw. The truck driver and the helper were also found carrying drugs in secret chambers of the vehicle. Police too Syed Farooq Shah and Muhammad Sharif in to custody too. The five confessed to hauling narcotics belonging to Haji Naimat Khan, a drugs baron of the city.
Police said the cumulative haul from the truck and the rickshaw was 24.5kgs hashish, 3.78kgs ice, 3.2kgs heroin and 1.4kgs crystal. According to the police, the recovered drugs cost over Rs20 million. Further investigations were under way.
Published in The Express Tribune, July 14th, 2021.
COMMENTS
Comments are moderated and generally will be posted if they are on-topic and not abusive.
For more information, please see our Comments FAQ