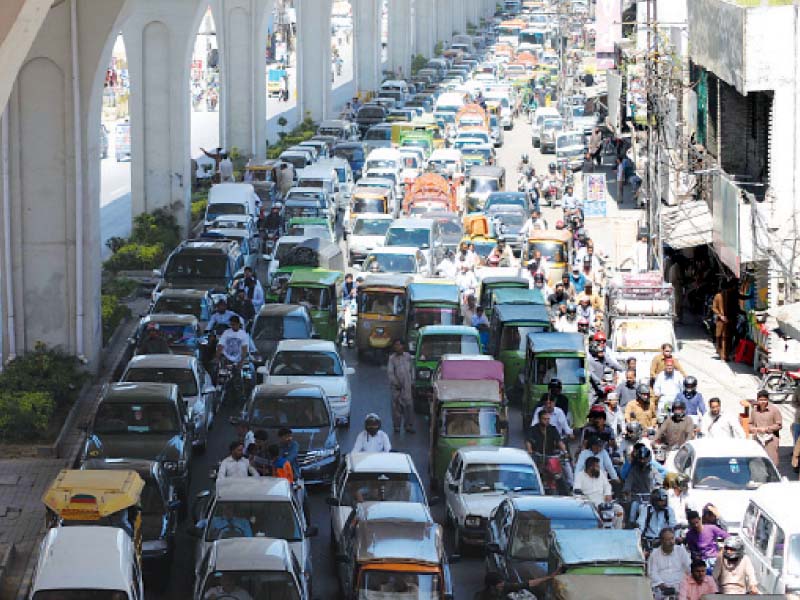 ---
RAWALPINDI:
The Punjab Planning and Development (P&D) chairman has sought a report regarding the cost of Project Management Unit (PMU) before giving final approval to Leh Expressway project which has been lingering for the last 15 years. It is proposed that instead of Rawalpindi Development Authority (RDA), a new organisation be formed to work as the project's executive agency. The new entity will also mobilise resources through urban regeneration to fund the cost of the project.
The RDA was tasked to mobilise resources for Leh Expressway project on Public-Private Partnership (PPP) basis and ensure funds for land acquisition and cost of construction through urban regeneration schemes after private parties showed no interest to invest in the project under PPP.
The P&D chairman in a recent meeting regarding the project finalised the project's PMU development plan for the project and directed RDA to reduce the expenditure of Rs100 million for PMU.
Read Leh Expressway length cut short in new budget
RDA Chairman Tariq Mahmood Murtaza talking to The Express Tribune said the authorities were considering setting up a separate company as an executive agency instead of RDA on the same pattern as Ring Road Authority. All works of the expressway project are to be completed through this company. RDA will continue to provide support to the project, he added.
The Leh Expressway project has been witnessing delays for the past 15 years. Meanwhile, the sewerage transfer plan from the 17-km-long Leh Expressway to Islamabad Expressway has been scrapped as the federal and Punjab governments are neither ready to provide resources nor has any private party shown willingness to take up the project on PPP mode. Sources said the only option that remains is to mobilise resources under urban regeneration,.
Even after final approval of the PMU, the urban regeneration plan for the project will not be implemented until a new executive agency is set up. Therefore, it is unclear when work on the project will begin.
Published in The Express Tribune, July 11th, 2021.
COMMENTS
Comments are moderated and generally will be posted if they are on-topic and not abusive.
For more information, please see our Comments FAQ