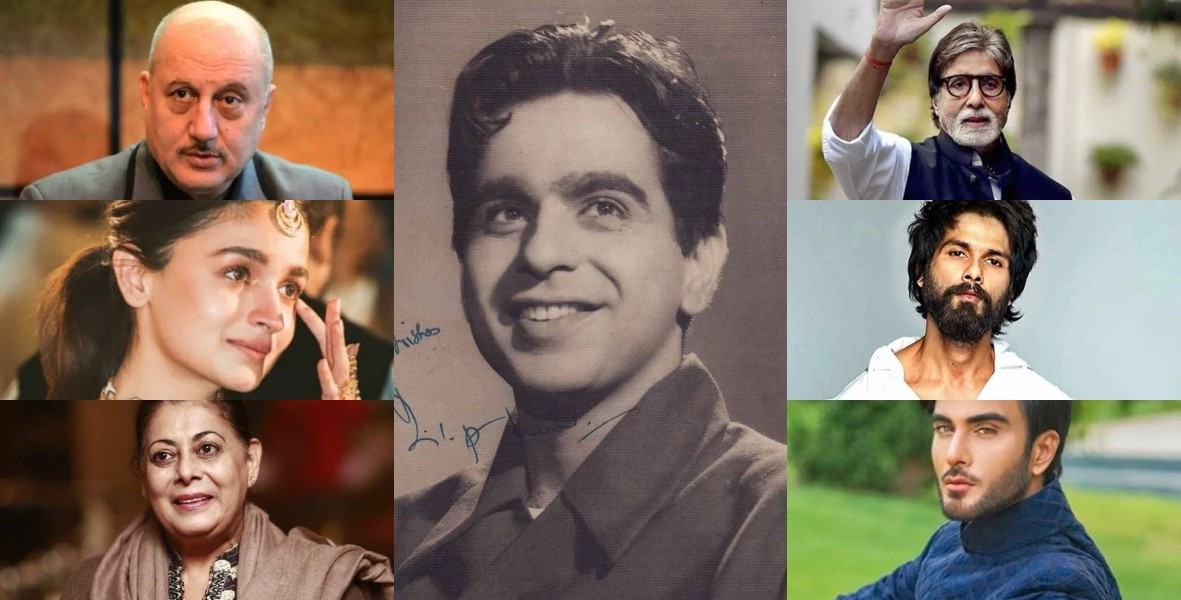 ---
Today, the entire subcontinent has woken up to the tragic news of Dilip Kumar's demise. The legendary actor's family friend Faisal Farooqui announced on his Twitter, "With a heavy heart and profound grief, I announce the passing away of our beloved Dilip Saab, few minutes ago. We are from God and to Him we return."
Thereby, it is indeed a sad day for cinema in India and Pakistan as everyone mourns the passing of one of the last surviving stars of the Hindi film industry's 'Golden Age', which lasted from 1940 to 1960. Mohammed Yusuf Khan, known professionally as Dilip Kumar, was suffering from age-related health complications. He was 98-years-old. Popularly known as the 'Tragedy King' of Bollywood, Kumar was a remarkable method actor who could not be confined to genres.
A legend par excellence, Kumar had proved his mettle in comedies, dramas, romance among others, in a career spanning over five decades. Now, actors, film personalities and even politicians from both India and Pakistan are taking to social media to honour his legacy and offer their condolences to his bereaved family.
Actor Imran Abbas has shared an anecdote from when he and his family visited Kumar in India. He went on to lament, "I can't comprehend my feelings of losing an institution, a legend, the epitome of stardom and kindness and the biggest star the subcontinent could ever produce – someone who ruled the hearts of three generations for more than seven decades."
Singer Ali Zafar tweeted, "A purist par excellence and a man who will continue to inspire generations to come. A human being so sophisticated and refined that chapters could be written on the cadence of each line he spoke. End of an era that will nonetheless remain timeless."
While veteran actor Simi Raheel shared on her Instagram, "Dilip Kumar or Yusuf Khan was the first most powerful Khan of Indian cinema. I was a little girl when I went with my grandmother to a cinema in Lahore to watch Devdas. That was my first introduction to Dilip Kumar. I remember being mesmerised by his looks, his presence and his voice. That was when I realised the magic of the silver screen. He was and will remain a giant, a king of #Indiancinema . May Allah grant him Jannnat.
Actors Samina Peerzada, Reema Khan, Usman Mukhtar, Yasir Hussain, Sara Loren and Kubra Khan also mourned his demise on their social media.
Bollywood, on the other hand, is quite literally in tears. Anupam Kher shared an entire video to remember the times he spent with Kumar sahab on his Twitter. "There will always be a part of Dilip Kumar in every Indian actor," he wrote. While Shahid Kapoor added, "We are nothing but versions of Dilip Kumar."
Have something to add to the story? Share it in the comments below.
COMMENTS
Comments are moderated and generally will be posted if they are on-topic and not abusive.
For more information, please see our Comments FAQ