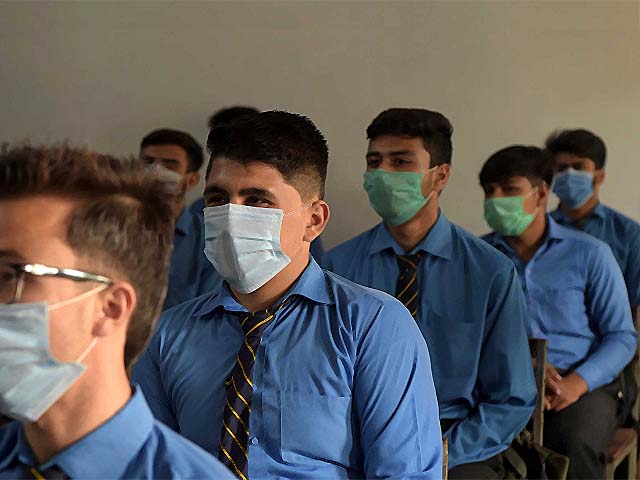 ---
ISLAMABAD:
The Federal Directorate of Education (FDE) has taken numerous steps to boost the performance of Islamabad Capital Territory (ICT) educational institutions, including audit of previous four years of educational institutions, distribution of cheques worth Rs120 million among families of bereaved employees, launching of a blended e-learning programme and implementation of Learn Smart Classroom project in 80 schools.
FDE Director General Dr Ikram Ali Malik said on Monday that the audit would be conducted of the fees charged during the last four years, including hostel fees and graduation funds. The details of employees' salaries, evening shifts and expenditures on vehicles were also being investigated, he stated, adding that embezzlement in the expenditures of model colleges was also being probed.
The details of vouchers, cashbooks, vehicle logbooks, stock register and the approval of the authorities concerned for the hiring of daily wages have been demanded from the educational institutions, the DG maintained.
The FDE was taking initiatives to resolve the issues faced by teaching and non-teaching staff and public educational institutions of Islamabad on a priority basis and also to resolve the record number of promotion cases of teaching and non-teaching staff during the last six months, he added.
Read More students return to classrooms
Dr Malik said 500 science teachers would join FDE institutions through Federal Public Service Commission in the current year while more than 200 fellowships would be awarded to graduates of the country's ten renowned universities under a World Bank project. He further informed that all cases of pensions have been resolved.
He maintained that cheques worth Rs120 million had been distributed among 30 family members of deceased employees, who died during service at different educational institutions. He said that the dues of family members of the bereaved were pending since 2013 due to lack of funds, adding that a supplementary grant of Rs380 million had been taken for payment of dues.
Dr Malik further said that FDE in collaboration with a private organisation would implement a 'Learn Smart Classroom' project in the 80 schools of Islamabad to provide robust holistic digital teaching, learning, and assessment opportunities.
As part of this project, the organisation over a period of three years will provide 80 classrooms with the required blended learning infrastructure, an offline learning management system that works without the internet in the classroom, an artificial intelligence-enabled cloud-based learning management system synchronised with the offline platform, digital content for grades VI to VIII Mathematics, Science and English, comprising animated videos, games, activities and digital assessments, he added.
Published in The Express Tribune, July 6th, 2021.
COMMENTS
Comments are moderated and generally will be posted if they are on-topic and not abusive.
For more information, please see our Comments FAQ