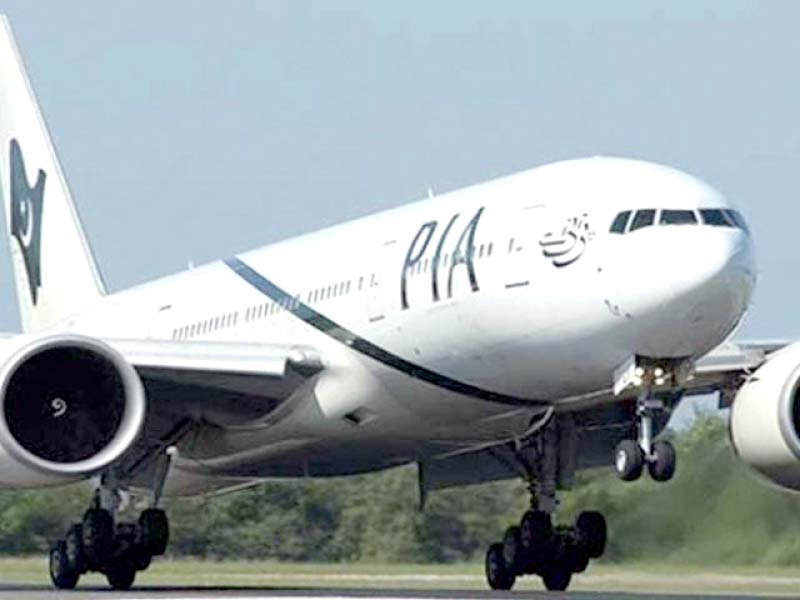 ---
ISLAMABAD:
Minister for Information and Broadcasting Fawad Chaudhry said on Saturday that Pakistan International Airlines (PIA) has significantly increased the number of its international flights to repatriate the overseas Pakistanis stuck abroad.
In a tweet, he said the Pakistanis abroad were enduring difficulties regarding the schedule of PIA flights to Pakistan for the past few days.
Fawad added that the number of international flights has been increased by Minister for Aviation Ghulam Sarwar Khan on Prime Minister Imran Khan's instructions after holding detailed meetings with the relevant officials of PIA and Civil Aviation Authority (CAA).
بیرون ملک پاکستانیوں کو کچھ دنوں سے پاکستان آنے کیلئےPIA کی پروازوں کے شیڈول کے حوالے سے مشکلات کا سامنا تھا، وزیر اعظم کی ہدائیت پر وزیر سول ایوی ایشن غلام سرور خان نے PIA اور ایوی ایشن حکام سے تفصیلی میٹنگز کے بعد پروازوں کی تعداد میں خاطر خواہ اضافہ کر دیا ہے ۔ pic.twitter.com/Ory1P6FOb2

— Ch Fawad Hussain (@fawadchaudhry) July 3, 2021
Earlier, the CAA had extended the restriction of allowing 20 per cent inbound operations for two more weeks.
Several foreign airlines, which operated flights to and from Pakistan, had anticipated lifting the restrictions because of the dissipating third wave of Covid-19 and sold normal tickets to the returning passengers.
Read more: CAA curbs on foreign airlines cause hardship for passengers
However, on the directive of the National Command and Operation Centre (NCOC), the CAA extended the restrictions through an announcement on its website on June 30. The authority on Friday issued a fresh warning to some foreign airlines of the "sudden cancellation" of flights to and from Pakistan.
According to Express News, thousands of Pakistanis flocked to the airports and complained of mistreatment by the airlines.
According to Express News, 36,000 Pakistanis are waiting to return to Pakistan in Doha alone, while another 12,000 Pakistanis were in Turkey, still awaiting homeward flight.
COMMENTS
Comments are moderated and generally will be posted if they are on-topic and not abusive.
For more information, please see our Comments FAQ