 ---
Some 70 years ago, when Abdul Sattar Edhi laid the foundations of his world-renowned charity, Bilquis Edhi served as a nurse in the establishment. The two tied the knot and continued working for the needy for decades to come. By the autumn of his life, he had built one of the world's largest welfare empires in the world — rescuing civilians from some of the world's worst humanitarian crises.
Flu outbreaks in the '50s, war dead in the '60s, gangland killings in the '90s — Edhi Sahab was there every day. The Edhi Foundation is a testament to the man's administrative and philanthropic genius. But is also a testament to the strength of his heart and his wife has nothing but praises for her late husband.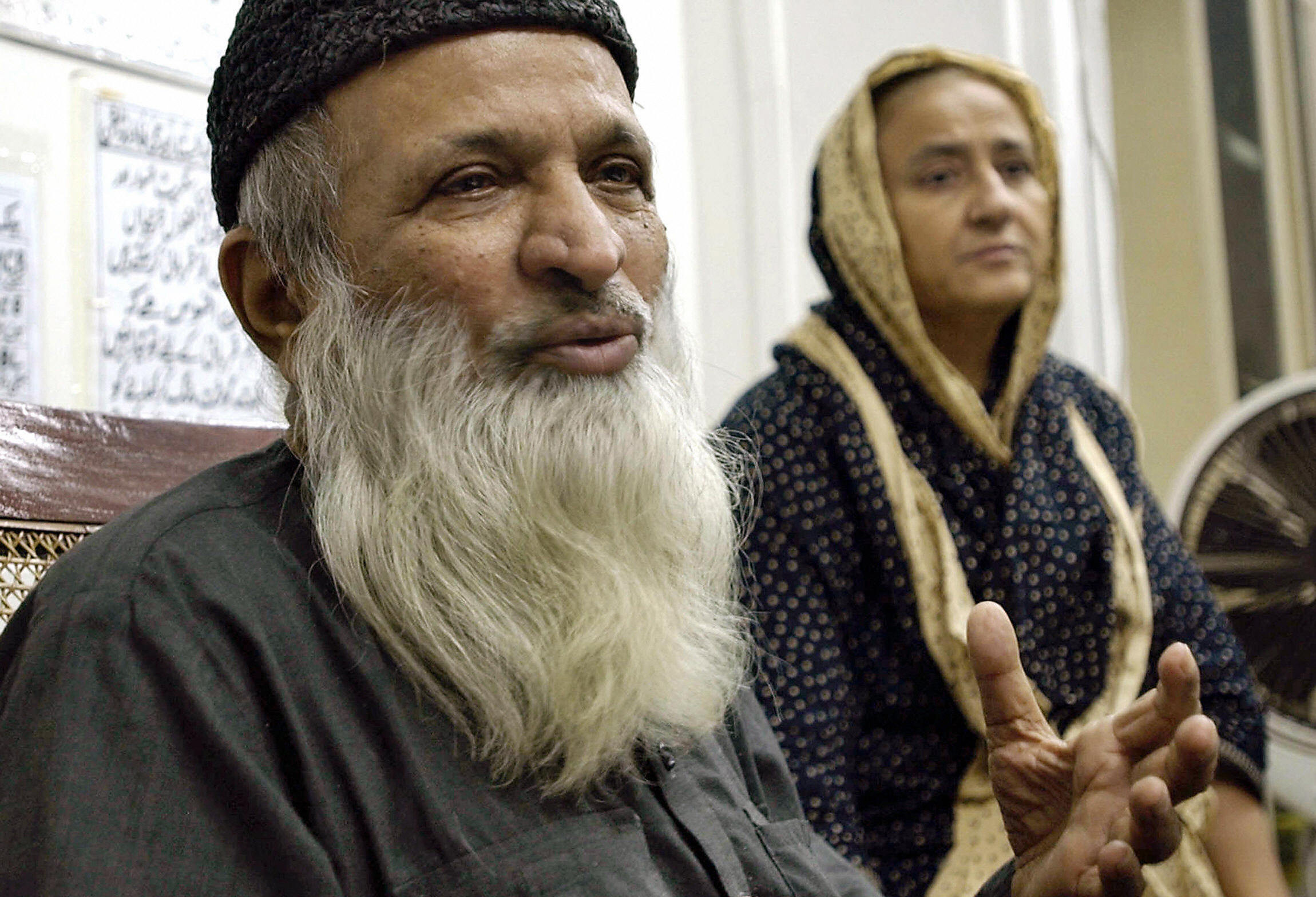 "We had an obvious age gap," Bilquis shared with BBC Urdu in a recent interview. "I wasn't clever, I wasn't smart. I didn't really understand a lot of things. Many girls rejected Edhi Sahab's proposals, saying they won't marry someone with a beard. So, when my mother asked me to get married to him, I agreed. I was the only one in the family who hadn't tied the knot while girls my age were married. I thought if the marriage doesn't work out, I will come back home and ask for a divorce. If it works out, good. If it doesn't, then it doesn't."
The first Edhi ambulance was bought by Edhi with a sum of Rs2,000. "There weren't a lot of people who were donating at that time. Our annual donations would account for Rs10,000," Bilquis revealed. "We also went for Hajj in the same van. We had just gotten the engine changed. Edhi Sahab would do odd jobs such as cleaning dishes, selling milk or even newspapers to keep himself busy. He would always work. He was very dedicated, very hardworking. He wanted to succeed and do well in life," she further added.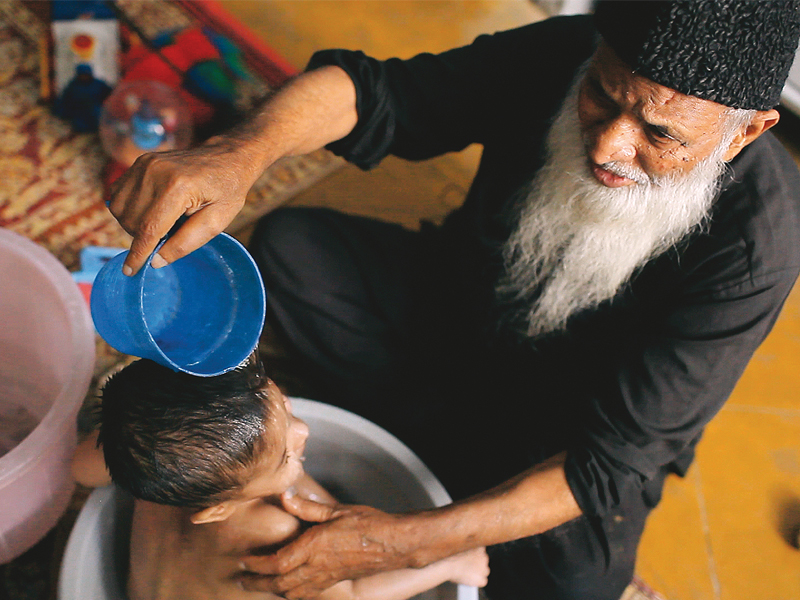 In 1957, the Asian flu proved to be the first real test of Edhi Sahab's will to serve humanity. "We got chaarpai for the ones affected by the flu. We asked boys who were practicing medicine in Civil Hospital to tend to the patients. That's how the foundation began," Bilquis recalled. "We only had one ambulance. Then his determination to help everyone was recognised by a lot of people and the donations ten-folded. People helped us, Allah helped us."
Bilquis narrated an incident wherein an ambulance carrying a dead body was stopped by muggers in a rural area. "The woman whose child had passed away told them that this is Abdul Sattar Edhi and they're dropping me home with the dead body of my daughter. The robbers got off the horse and kissed Edhi Sahab's hand. I was baffled. They [robbers] said, 'We know when we die, you will bury us. Keep this 100 rupees from us.' They let us leave then."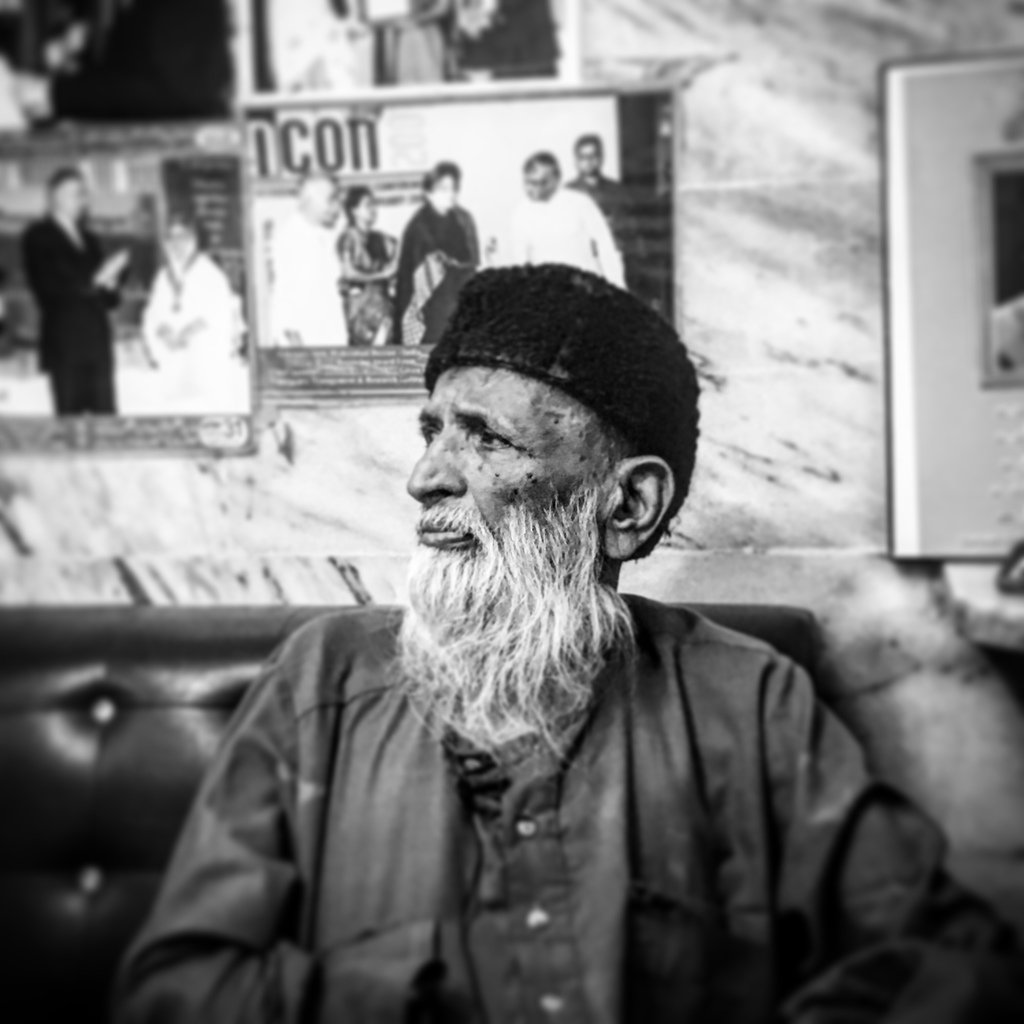 Social activist, philanthropist and humanitarian Abdul Sattar Edhi was diagnosed with kidney failure in June 2013. PHOTO: HASSAAN KHAN/ EXPRESS
Men in the neighborhood would criticise Edhi Sahab for his liberal and unorthodox views. He was termed a 'non-believer' by many for helping non-Muslims. "Edhi Sahab would find numerous dead bodies of girls - sometimes in trashcans, sometimes in streets. He and I would always have a meeting at the end of the day. We decided to put the Edhi jhoola (swings) at our foundation so that parents would leave the kids there and not kill them," she added. "We were opposed by many. We were told that we would burn in hell. We were told we were non-believers, we weren't Muslims. A number of fatwas were imposed on Edhi sahab. He was told that he wouldn't go to Paradise. But he always said he doesn't want to go extremists' heaven."
Have something to add to the story? Share it in the comments below.
COMMENTS (1)
Comments are moderated and generally will be posted if they are on-topic and not abusive.
For more information, please see our Comments FAQ