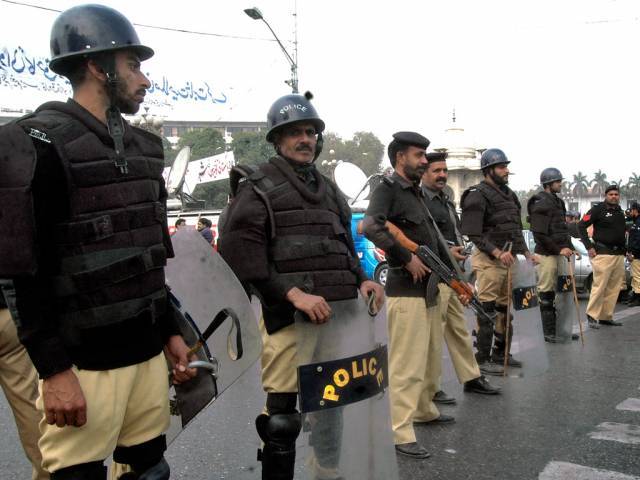 ---
BHAKKAR:
An on-duty police officer at Sargodha Police Training School has been arrested for allegedly collecting bribe in exchange for employing citizens in the ongoing recruitment of various categories of District Police.
A case was registered against the policeman has been registered in Sarai Mohajer police station, who took a bribe of Rs0.7 million.
The Punjab government has started recruitment process for the posts of Punjab Police Special Protection Unit, Patrolling Highway Police Constable and Lady Police Constable in Police Department Bhakkar.
Read Cop held for injuring citizen
Elite Policeman Zafar Iqbal who was on duty at Sargodha Police Training School. Meanwhile a local resident Muhammad Aslam Cheena gave Iqbal Rs0.7 million on pretext of recruitment of his son into police.
However, it was found out that the suspect Masmi Zafar Iqbal, a police officer, had committed fraud and took Rs0.7 million with the forgery.
On the order of DPO, a case was registered against Zafar Iqbal in Sarai Mohajer police station.
Published in The Express Tribune, June 25th, 2021.
COMMENTS
Comments are moderated and generally will be posted if they are on-topic and not abusive.
For more information, please see our Comments FAQ