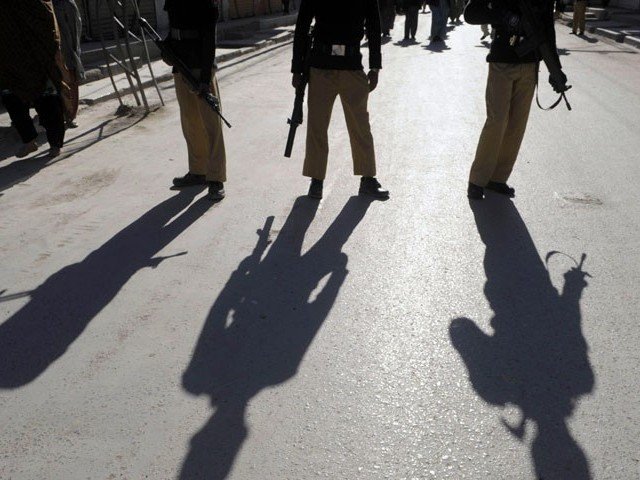 ---
KARACHI:
A policeman who opened fire and injured a person during an altercation with shopkeepers at a market in the old city area was given a sound thrashing by the locals and handed over to police.
Eidgah police station SHO said that an investigation officer posted in Saddar Police Stattion Abdul Mueed was riding a motorbike with his friend Taha on the pillion in the Eidgah area close to the Jubilee Cloth Market in the early hours of Sunday.
Mueed tried to take a short cut through the Hoti Market, but the shopkeepers told him that the lane was sealed due to lockdown.
Mueed got enraged and fired aerial shots but one of the bullets hit a shopkeeper named Amin. Taha also injured Faizan with a sharp object. The crowd overpowered the cop and his friend and handed them over to the police.
COMMENTS
Comments are moderated and generally will be posted if they are on-topic and not abusive.
For more information, please see our Comments FAQ