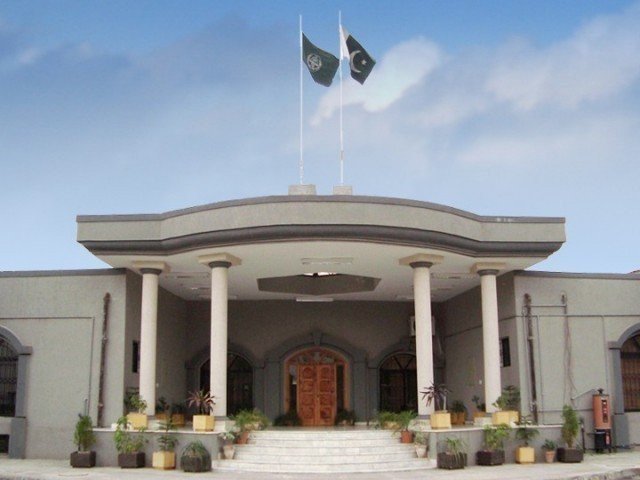 ---
ISLAMABAD:
The Islamabad High Court (IHC) on Wednesday directed the deputy attorney general of Pakistan to submit a detailed report on the ongoing proceedings of the missing person commission within two days.
During the hearing held here, the petitioner's lawyer Iman Mazari appeared before the court for the hearing of the case against forced disappearance of Mudassir Naro, who has been missing for three years.
The court directed the counsel to submit the list of legal heirs of Naro. On the other hand, the court expressed frustration over the non-submission of the report of the missing persons commission.
Justice Farooq remarked that the same issue was also raised at the last hearing. Deputy Attorney General Raja Khalid Mahmood apprised the court that the report of the commission was received last evening and therefore it could not be submitted to the branch.
Read IHC seeks report on missing journalist
The court remarked that what is not on the record cannot be made part of the proceeding. The court expressing displeasure over the failure to submit the record of missing persons asked the deputy attorney general whether the commission in question was above the government. Why weren't the documents the IHC been repeatedly asking for being submitted?
The court further inquired whether the family of the missing person was heard by the commission and whether such an in-person hearing was on record. A file was presented before the court by Brigadier Falak Naz. .
The court remarked whether the commission was headed by the chairman of NAB, to which the deputy attorney general replied in affirmative.
Justice Farooq remarked that we have to see what progress is being made in the commission. The court inquired whether officials of ISI and MI were also members of the commission, to which the deputy attorney general replied in affirmative.
The court asked Iman if she had appeared before the commission, to which she said that only the father of the missing Naro had appeared while counsel was not allowed to appear.
Justice Farooq remarked the search for a missing person is the state's responsibility. The court adjourned the hearing for two weeks, ordering submission of the commission's report and list of Mudassar Naro's legal heirs within two days.
Published in The Express Tribune, June 24th, 2021.
COMMENTS
Comments are moderated and generally will be posted if they are on-topic and not abusive.
For more information, please see our Comments FAQ