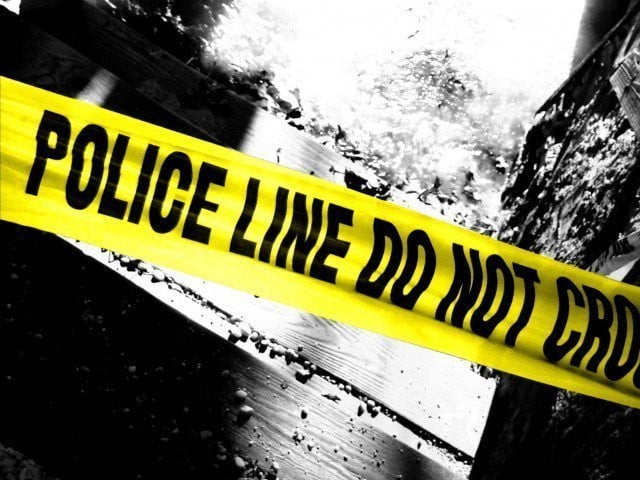 ---
CHAK JHUMRA:
A police constable, who was returning home after completing his duty, was allegedly abducted on the way and tortured to death by unknown persons in the city.
Reportedly, the victim was killed and his body was thrown in Rakh Branch Canal.
Police searched for the missing constable him for two days. His body was found on the third day. Police registered a case and started searching for the unidentified accused.
According to the police report, 36-year-old police constable Shahid Ali Imran, stationed at Madina Town police station, a resident of Makwana, was on duty outside Koh-e-Noor Plaza in plain clothes. He was returning home three days ago after his duty when he was abducted by unknown individuals on the way.
When he did not reach his house, his brother contacted Madina Town SHO Mian Wajid Hussain. It was found out that Constable Shahid was missing.
The police started searching for him but could not find him.
On Wednesday, some passersby spotted the body of Shahid Constable floating in the Rakh Branch Canal passing in front of the Canal Road, chamber of commerce office. They informed the police.
Read Labourer 'abducted, tortured' by five men
Police on receiving information rushed to the spot, took the body into custody and shifted it to Allied Hospital Faisalabad for autopsy.
According to the autopsy report, there were signs of torture on the body of the victim. There was also heavy bleeding when the body had reached the hospital.
The constable was allegedly tortured to death by unknown persons. The victim was the father of two children. Mansoorabad and Madina Town police had formed teams to find the fugitives. Further investigation into the matter was underway.
On June 2, a police constable was killed in an exchange of fire with alleged robbers in Mohlanwal, Lahore.
Police Constable Muhammad Qaisar was son of police martyred. His father lost his life in a blast in front of Data Darbar a few years ago.
Qaiser was on patrol in the Sundar area along with a police team on a van when they received a call on helpline 15 that a few suspects were looting citizens. As the police team reached the spot, the suspects had escaped Sundar. They followed the suspects and intercepted them near Automobile Market adjacent Binoon Factory Multan Road where they were looting a shop Kashif autos.
When the police party surrounded them, the suspects resorted to firing. As a result, constable Qaiser received bullet injuries. He was shifted to a nearby hospital for treatment where he succumbed to his injuries.
Published in The Express Tribune, June 24th, 2021.
COMMENTS
Comments are moderated and generally will be posted if they are on-topic and not abusive.
For more information, please see our Comments FAQ