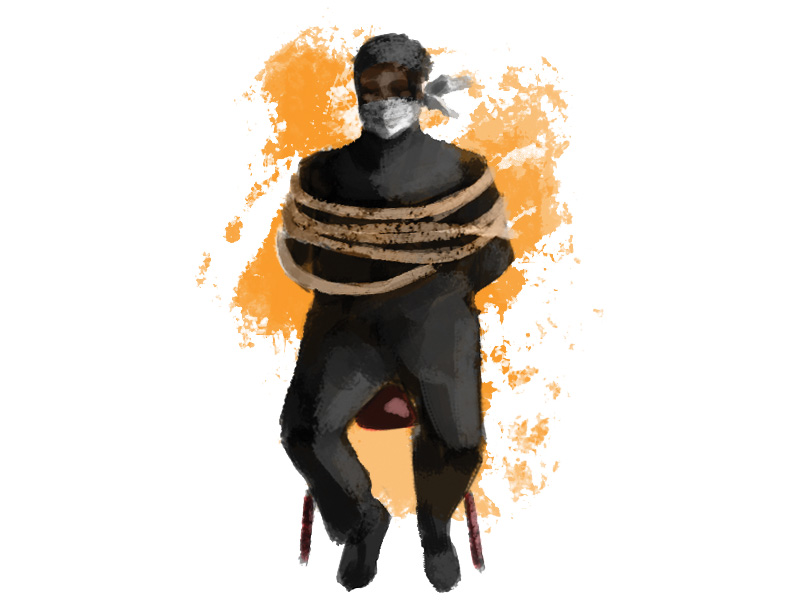 ---
BHAKKAR:
A labourer was allegedly abducted and tortured in the Mahiwala area of Mankira tehsil on Tuesday.
Reportedly, the incident took place in the outskirts of Bhakkar.
The five suspects abducted the youth and beat him with sticks. They also allegedly forced him to drink urine and also humiliated him.
Punjab Police registered a case and arrested the suspects. They included Mukhtiar, Taj and Ramzan along with two unidentified persons. The labourer Naeemullah was taken to the local forest and subjected to torture.
The incident was also filmed by the suspects and uploaded on social media platforms.
On the notice of DPO Rana Tahirur Rehman, Mankira Circle DSP Muhammad Hayat Sargana registered a case at Mankira police station on the complaint of the father of the victim. Police arrested the five suspects.
Read more: Three remanded in kidnap, torture case
In this regard, the DPO told The Express Tribune that the suspects claimed to have beaten the labourer for having a relationship with a girl.
After kidnapping Naeem, he was taken on a motorcycle to a nearby forest where other suspects were already present. The suspects started beating the youth with sticks. Reportedly, one of the suspects had held the labourer on gunpoint. He was then forced to drink urine and was also humiliated.
As soon as this incident came to my notice, I immediately formed two teams of DSP and SHO Mankira and other police officers after registering the case, the DPO further said.
"They were tasked with arresting the perpetrators within 24 hours. Mankira police arrested the three suspects named in the case, including the main suspect and two other accomplices, from their hideout within a few hours and locked them in Mankira police station."
A case had also been registered against the suspects in Mankirah police station under other provisions including kidnapping, urination and threats of serious consequences, he stated. "Arresting the culprits was a major challenge for the police team, which had been well met."
Published in The Express Tribune, June 23rd, 2021.