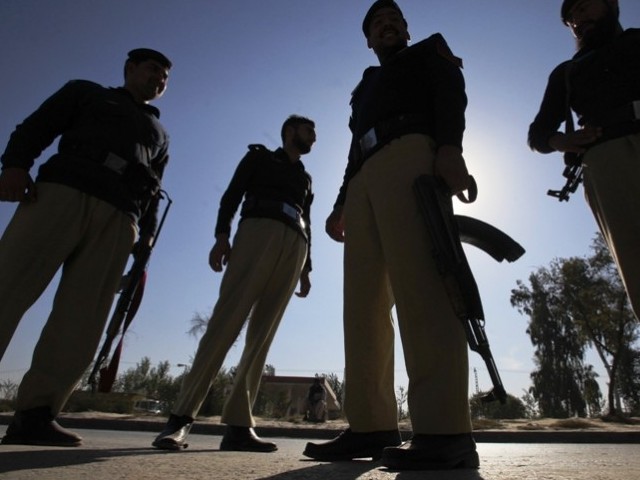 ---
KARACHI:
Complaints of harassment, police brutality, excesses and illegal confinement against the elite counter-terrorism unit of Karachi police are on the rise.
Counter-Terrorism Department (CTD) officials allegedly robbed a citizen on Tuesday, whereas earlier some CTD cops were accused of kidnapping son of a dismissed constable, who was later recovered from Saeedad Police Training School moreover video of illegal confinement of a man also raised questions over CTD performance.
The Kalakot police on Tuesday arrested a CTD sub-inspector and policeman deputed in special investigation unit (SIU) for allegedly abducting a citizen and snatching Rs2.5 from him.
Kalakot SHO Inspector Asif Munawwar shared that a citizen, Abdul Rehman, had written an application to City zone SSP Sarfaraz Nawaz in which it was alleged that Sub-Inspector (SI) Abdul Rehman deputed in CTD and Constable Amjad of SIU forcefully took him into car near Lyari Cheel Chowk and snatched Rs2.5 million from him.
The complainant said that the cops threatened him of dire consequences, if he lodges a report or complaint of the incident and fled away after leaving him at a deserted place on Super Highway, located at some distance of Sohrab Goth.
Taking cognisance of the complaint, SSP city directed the Kalakot police to arrest SI Abdul Rehman and Constable Amjad. Police also lodged case of abduction, illegal confinement and robbery against the two.
Misuse of power
The increasing cases of misuse of powers by CTD officials have raised questions over the performance of the elite police unit which was raised to control terrorist activities. The units head CTD DIG Omar Shahid Hamid was not available for comments despite repeated phone calls on his mobile number.
Recently, a duty magistrate ordered a raid and the abductee was recovered from a safehouse near Saeedabad Police Training Centre.
Published in The Express Tribune, June 23rd, 2021.
COMMENTS
Comments are moderated and generally will be posted if they are on-topic and not abusive.
For more information, please see our Comments FAQ