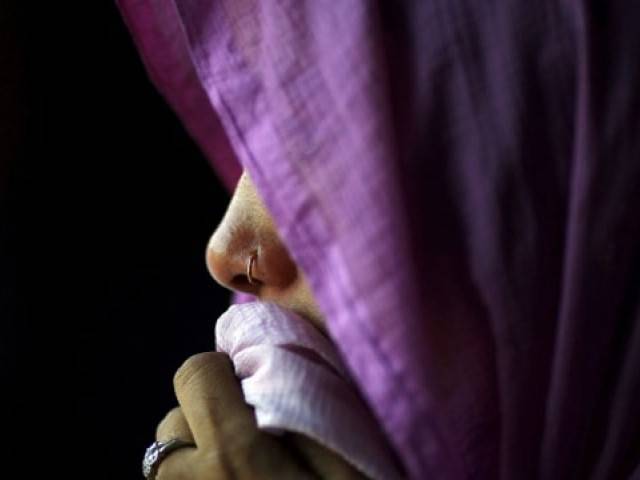 ---
DIJKOT:
A woman was allegedly sexually assaulted by the driver of a loader rickshaw in Dijkot on Monday.
The complainant, daughter of Afzal, a resident of Chak 224RB, informed Batala Colony police that the suspect who had brought two washroom basins purchased by her cousin from Railway Road assaulted her when she was lying sick at her home.
She said the suspect, Asif Feroz, had loaded the basins in his vehicle from Railway Road and brought it to her house.
"I was lying in bed sick at the time and my cousin Raheela Bibi went to a nearby shop to get a cold drink. Taking advantage of the opportunity, Asif sexually abused me," the complainant stated.
Batala Colony police registered a case under Section 376 (Punishment for rape) of Pakistan Penal Code (PPC) against the suspect and launched a search for him.
Incidents of sexual violence against women are rampant across the province.
Last week, five women, including two sisters, were allegedly sexually assaulted in separate incidents in Dijkot.
Read Woman 'gang-raped' during robbery
Police said Khatoon Bibi, a resident of Mohalla Usman Ghani, filed a complaint, stating that the suspects Shakeel and Mushtaq alias Kaka took her daughters to a wood market for labour and locked them in a room they were sexually assaulted.
Separately, Ali Raza, Wajahat and four others entered a house and abducted the 19-year-old sister of Shazia, a resident of Jaranwala Road area, and took her to an unknown place where Raza raped her. When the girl fainted, the suspects threw her in a garden in Khuso area of Tandlianwala tehsil.
Meanwhile, a suspect Ali Anwar, resident of Judge Wala Main Road befriended the 18-year-old daughter of Dilbar Jani and called her to Ideal Bakery Chowk, from where he took her to an unknown place. The suspect allegdly raped the girl and started blackmailing her by recording her pictures and videos.
In another incident, the wife of Wazir, a resident of Muridwala area, was sexually assaulted by her close relatives including Farzand and Ghulam Manik, residents of village 494GB on June 15 at gunpoint in her house.
Muridwala police registered a case under Section 376 of PPC and launched raids to arrest the suspect.
Published in The Express Tribune, June 22nd, 2021.
COMMENTS
Comments are moderated and generally will be posted if they are on-topic and not abusive.
For more information, please see our Comments FAQ