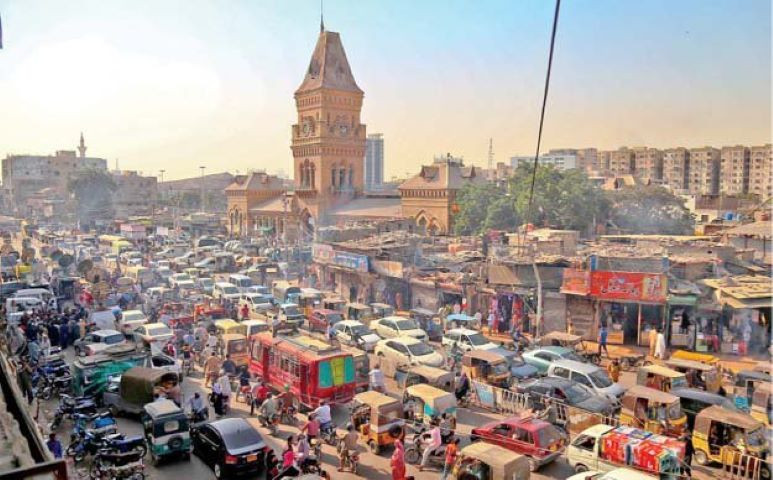 ---
ISLAMABAD:
Saddar is a vibrant commercial hub unlike any other that experiences little silence during the day. One cannot complain about a lack of choice be it food, clothing, accessories or electronics. The cacophony of car horns, the routine scuffles over a fender bender, the infuriating hunt for parking space and the consistent complaints about a deteriorating Mall Road are all distinctive features of driving through Saddar on any given day.
Amidst all this hustle and bustle, the area is dotted with historic buildings that include the century-old St Paul's Church and a less-known jewel called the Flashman's Hotel.
Since opening its doors in 1888, the hotel, which was once frequented by officers of the British Army's Northern Command, has had a long list of temporary occupants. Records show the barrack-style building had the honour of hosting guests of grand stature – including former prime ministers Liaquat Ali Khan and Zulfiqar Ali Bhutto. It rose to prominence when Islamabad became the capital; as Rawalpindi, Islamabad's neighbor, was paramount, Flashman's Hotel became the lodging of choice in the twin cities.
Present-day, Flashman's and Saddar have in common a desperate need of a facelift. Saddar needs to accommodate its ever-growing population of residents and customer base while Flashman's needs to compete against time to survive on a road that is not short of options. For instance, a few blocks away from the property on the opposite side of Mall Road is a hotel that enjoys rave reviews. In contrast, the 133-year-old building struggles with its infamy.
And that struggle culminated in its closure last year. There was no applause, no curtain call for its many performers who kept the show running. Instead, the federal government sacked the contract employees working at the hotel. The doors were closed for the last time in 2020.
However, Flashman's will live to see another day as the federal administration has decided to replace the historic property with a five-star international standard hotel.
Insiders familiar with the matter said the government plans to replace the aging structure with a seven-story building featuring every facility that Flashman's never had.
The ambitious new project, an Islamabad-based historian said, comes at the expense of losing decades of history. "Whenever former premier Bhutto visited Rawalpindi, he stayed at the Flashman's," said Pakistan People's Party's leader Pervez Kayani. "He carried out important matters regarding the central leadership of Rawalpindi here," he recalled.
While Flashman's days are numbered, people like Sheikh Waheed, who have witnessed the property in its heyday, have fond memories of its existence. Waheed got married in pomp here in 2019.
"This hotel had a balance of everything – history, popularity, and beauty. So, it was an honor for me that I could start a new chapter in my life at a place with such pre-eminence," he told The Express Tribune.
Published in The Express Tribune, June 22nd, 2021.