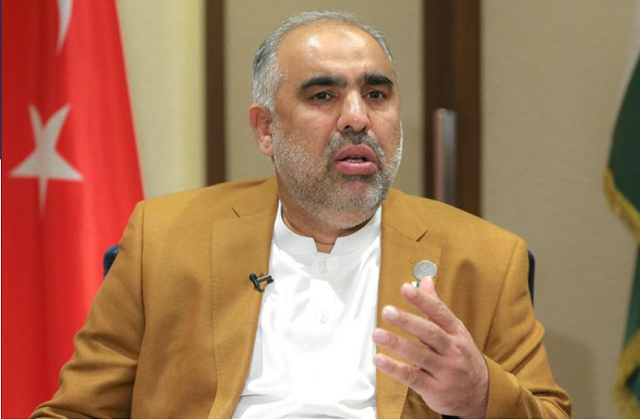 ---
ISLAMABAD:
Speaker National Assembly Asad Qaiser said on Thursday that he was mandated to run the House and would continue to do so in the days to come.
"Whatever happened in the parliament isn't a good omen for democracy," Qaiser said while addressing a press conference in Islamabad today.
"I took action on the incidents that occurred when I was conducting the session. Most of the rioting took place after I left the House," he said, and added that he has also seen the videos of the rioting.
"Members of the parliament have to set precedence for the public. We have to be cognisant of the traditions we leave behind for our children," he stressed.
"I met the prime minister yesterday and then I also talked to Shehbaz Sharif and Bilawal Bhutto - opposition leaders," Qaiser stated, clarifying that he was still in contact with them.
"I want all members to run the House on the basis of the rules," he added.
"The opposition wishes that I step down. The House gave me the mandate to run it, and I will continue to do my work as per my mandate."
Read NA speaker faces no-trust vote
The assembly speaker urged members of all parliamentary parties to speak "logically". "I have asked members of the treasury and the opposition benches to talk to each other politely," he stated.
Qasier stressed upon members of the National Assembly to not violate the parliametn's sanctity.
"I'm trying my best to run the House in a good manner. The powers I have are in front of everyone," he maintained.
The speaker went on to add that he can't "throw members around from their respective places."
"It is my responsibility to give the treasury and the opposition members an equal opportunity to speak in the House," he remarked.
Qaiser recalled that the house conducted its proceedings for 293 hours in years 2018 and 2019.
He further stated that MNAs describe the issues in their constituency during the budget session.
"People have a lot of hope pinned on the parliament. The government should exhibit maximum responsibility in this regard."
A day before, on June 16, NA Speaker Asad Qaiser barred seven lawmakers from both sides of the aisle for creating a ruckus and behaving in an "unparliamentary" and "inappropriate manner" a day earlier, as chaos in the lower house continued for the third straight day forcing Leader of the Opposition Shehbaz Sharif to cut his budget speech short yet again.