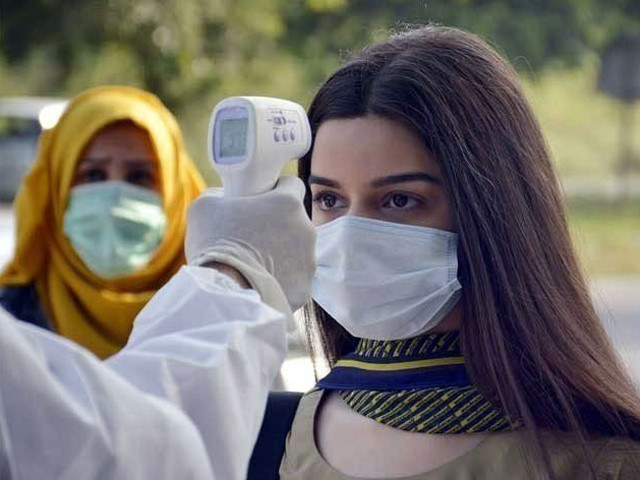 ---
ISLAMABAD/RAWALPINDI:
The Covid positivity ratio was recorded less than one per cent in the federal capital on Tuesday. According to the District Health Officer (DHO), only 31 cases were reported after 3,463 samples were taken in the last 24 hours.
The health officials of the city had earlier said that 50 per cent of eligible residents of Islamabad have been partially vaccinated, causing a decline in the positivity rate. "Over 15,000 people are being vaccinated daily and hopefully the target of 70 to 80 per cent vaccination would be achieved in July," they added.
Moreover, Covid claimed 59 more lives on Tuesday, taking the nationwide tally of fatalities to 21,782 while less than 1,000 people tested positive, the lowest in the third wave of the pandemic. According to the National Command and Operation Centre (NCOC) data, the country's caseload climbed to 943,027 after 838 more people tested positive for the deadly virus during this period.
Meanwhile, the residents of Rawalpindi were distressed over a supposed shortage of vaccines at the vaccination centres of the city. The walk-in facility at the vaccination centres has been called off and those visiting the inoculation sites were sent back.
Read more: Essential services linked to Covid vaccination
Currently, mass vaccination is underway in three teaching hospitals of Rawalpindi's urban areas while 30 vaccination centres are operative in the district. Those who visited Shahbaz Sharif Sports Complex, which was declared a model inoculation facility, were told that the vaccine vials had finished. The people were asked to go to Fatima Jinnah Women University (FJWU) to get themselves jabbed with the Covid vaccine.
Nasir, who went to FJWU with his sister and aunt, told The Express Tribune that their turn came after two hours after they received the token. Most citizens also complained that they did not receive the message for the administration of the vaccine.
However, the Rawalpindi administration said that it is going to establish more Covid-19 vaccination centers in Rawalpindi Division to facilitate the people and carry out the inoculation process smoothly.
According to Commissioner Gulzar Hussain Shah, 524,537 people have been vaccinated in the district, including 495,172 citizens and 29,365 front line health workers. He said that efforts were being made to increase the number of vaccination centres so that all the residents of the division could be vaccinated as soon as possible.
Published in The Express Tribune, June 16h, 2021.