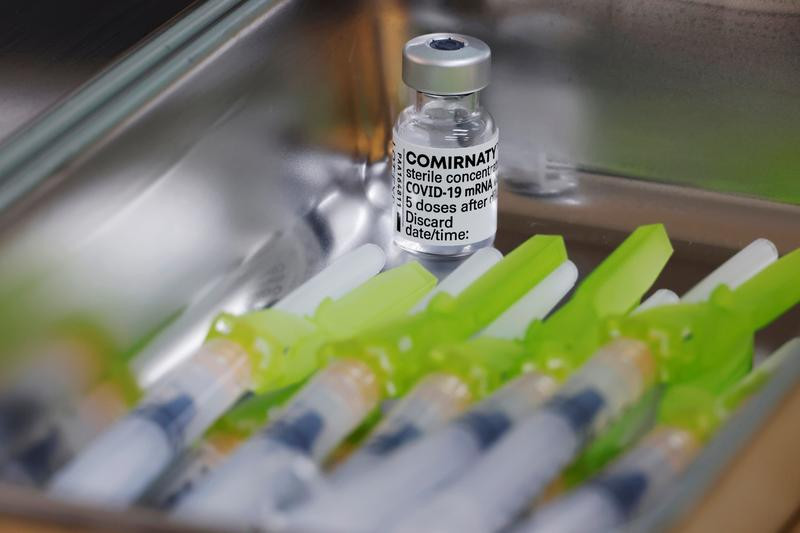 ---
PESHAWAR:
Deputy Commissioner Peshawar has linked the provision of essential services such as registry, attestation of mutation, issuance of domicile, issuance of licences, NOC, benevolent funds, and armed licences to the Covid-19 vaccination in the district.
All the officials concerned have been directed to provide these essential services only upon receipt of vaccination report or message.
Talking to The Express Tribune an official said that the decision was taken after reports that there was some resistance among the general public against the on-going Covid-19 mass vaccination.
"The decision has been taken to encourage people to vaccinate themselves and their family members in order to complete the process of mass immunization as soon as possible after which the lockdown will be relaxed and lifted altogether," he said.
It is worth mentioning here that there are 529 vaccination centers across the province in addition to the 42 mobile vaccination centers. New vaccination centers are being established at civil secretariat as well as Peshawar University.
On the other hand, the Khyber-Pakhtunkhwa (K-P) government has relaxed the lockdown restrictions across the province after decrease in Covid-19 cases. In a notification from the Home and Tribal Affairs Department, the lockdown has been relaxed and now markets will remain closed only one day a week. New guidelines have been issued for Covid-19 related Standard Operating Procedures (SOPs). All the people have to wear masks while attending their offices. Intra-district, intra-city and intra-provincial transport services will be restored.
"The SOPs have been relaxed completely and general public has been allowed to go to recreational centers, playgrounds, parks. But anti-Covid vaccines have been made compulsory for indoor games and tourist spots in the province," a government official said, adding that all markets will be closed around 8 o'clock in the evening but grocery shops, milk shops and medical stores will be allowed to operate.
By the same token, food restaurants will also be allowed to remain open.
"Markets will remain closed one day in a week but the decision about the closing day will be taken by the local traders and district administration in consultation," he said, adding that the transport service will be allowed but transporters have to carry only 70 percent of the passengers of the total capacity.
Similarly, outdoor events have a restriction of just 150 guests.
Published in The Express Tribune, June 15h, 2021.
COMMENTS
Comments are moderated and generally will be posted if they are on-topic and not abusive.
For more information, please see our Comments FAQ